This is a guest post from The Red Apron Girl.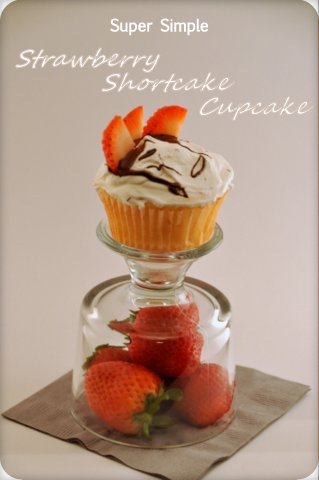 These cupcakes are truly divine. We tried these because my husband is not a fan of cupcakes he says "cupcakes are too dry and unless you have a gallon of milk they aren't worth eating." These, however, he was completely impressed with and said he would take these any night of the week!
They have a really simple filling that slowly melts into the cupcake making them very moist. These only took me about 15 minutes to do up (not counting the time they take to bake). I used a boxed cake mix but didn't follow the directions on the package. Instead I followed this recipe which makes for a really light and fluffy cupcake.
Cupcake Recipe
1 package Vanilla Cake Mix
1 Cup Butter
4 eggs
1 Cup Milk
Mix all ingredients together. Fill cupcake papers about half full. Bake at 350 for 15 to 20 mins. Let them cool
For The Strawberry Filling
1 Part Frozen Cool Whip
1 Part Strawberries
Mash strawberries with a potato masher to get small pieces and lots of juice. Gently mix the strawberries in with the Cool Whip, trying to avoid melting the cool Whip
How to put it together:

 Start with a cooled cupcake

Hollow out the center 3/4 way into the cupcake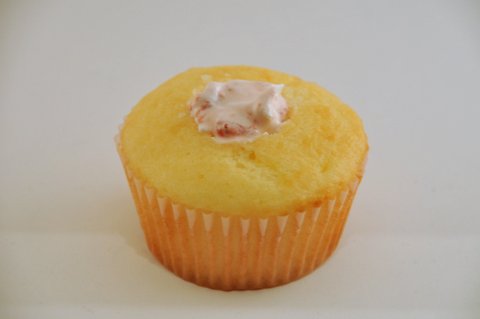 Spoon filling mixture into hole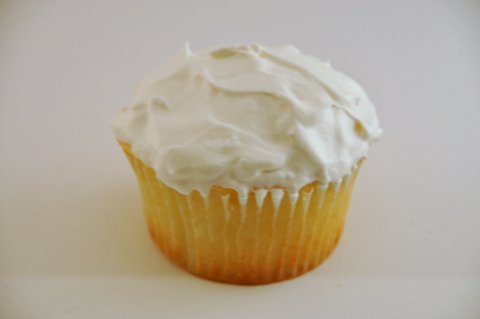 Frost with thawed cool whip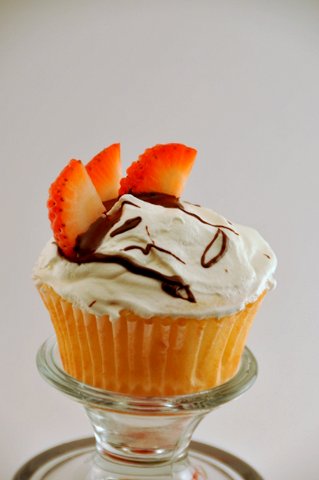 Garnish as desired
(I like mine drizzled in chocolate)
I usually just mix up a batch of cupcakes and then as my husband wants them I will quickly mix up some filling and put the cupcake together. It keeps better if I just put them together fresh.