I participated in a campaign on behalf of Mom Central Consulting for Banana Boat. I received product samples and promotional item as a thank you for participating.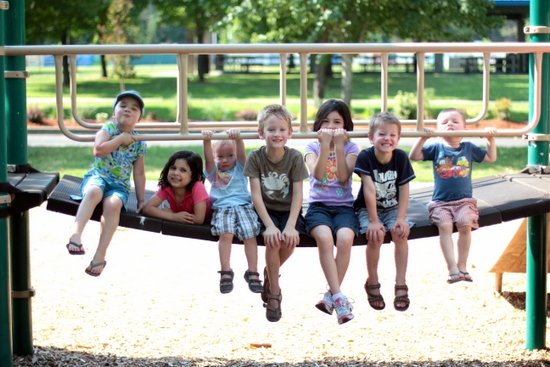 We have spent a lot of time in the sun this summer with picnics at the park, play dates, splash pads, water parks, bike riding and more. We do all the usual things to protect our skin from the sun – hats, sunglasses, and finding or bringing our own shade – but despite our best efforts, we've still gone through a lot of sunscreen this summer.
We've tried out a few brands of sunscreens this summer, including Banana Boat, and we're pretty impressed. Most recently we got to try out the following three Banana Boat Sunscreen Lotion products:
Protect & Hydrate
Natural Reflect Baby
Kids Tear Free/Sting Free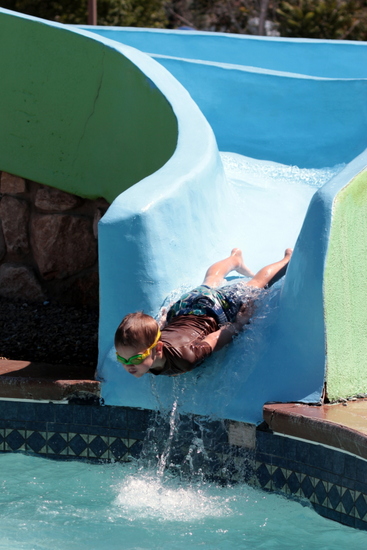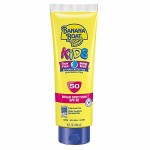 Last week we went to our local water park a few times and used the Kids Tear Free, Sting Free SPF 50 sunscreen lotion on our older two boys.
This Banana Boat sunscreen lotion is thick and white so making sure each child is fully covered is easy. It's tear free so the kids weren't so worried about getting it in their eyes, and it's very water resistant so we didn't have to reapply in the time we were there. And nobody got a sunburn!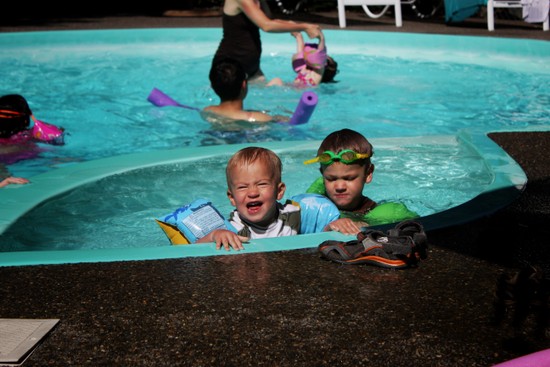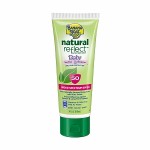 On Linus, our baby, we used the Natural Reflect lotion which is also tear free and sting free and SPF 50. It's 100% naturally sourced sunscreen with zinc oxide, very gentle and mild on baby's skin, and very water resistant. Linus let me slather him up and his skin was completely protected and sunburn free after a few hours at the pool.
The Natural Reflect sunscreen doesn't have any artificial colors or scents so it's perfect for even the most sensitive baby's skin.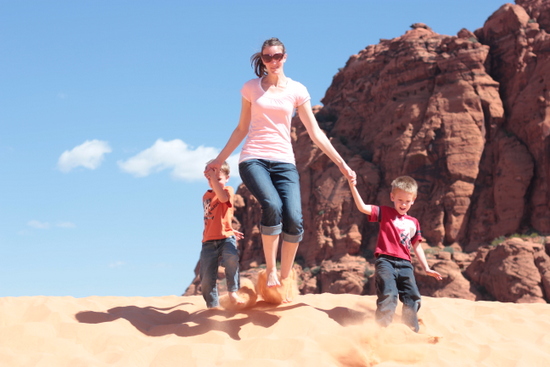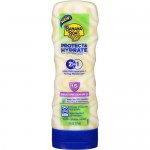 And I prefer the Protect & Hydrate 2 in 1 sunscreen/moisturizer with aloe vera and antioxidants. It absorbs quickly and is not greasy, is water resistant for up to 80 minutes, SPF 15, and very lotion like. I hate greasy, stinky sunscreen and this was much more like a lotion than a sunscreen.
It does absorb quickly so even the super fine sand of Southern Utah didn't cake my skin.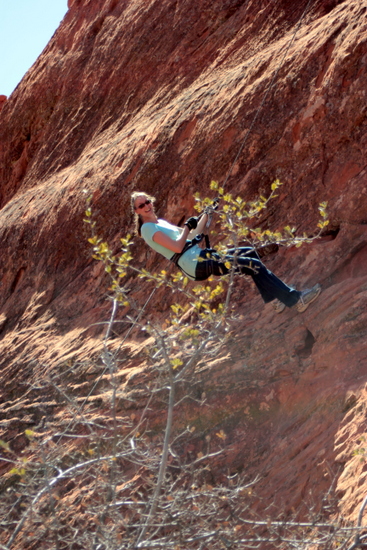 And while we were in Southern Utah, I repelled for the first time ever. It was super fun and not at all scary like I thought it would be.
Summer is the best, we're all sad it's on its way out but we've had a good one with plenty of sun and sunscreen. We're going to be soaking up the last rays like crazy and holding on to summer for as long as we can! Click here for a Banana Boat coupon for $1 off the summer's last bottle of sunscreen.
What is the most fun you've had this summer?