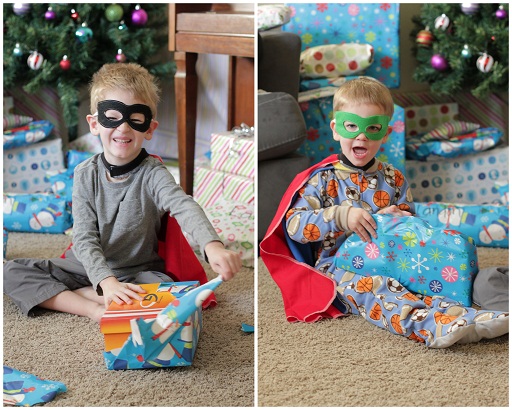 Part 2 of the Too Late for Christmas tutorial series is superhero masks!
These were so easy I made two in every color and I used this pattern  that is perfect in every way.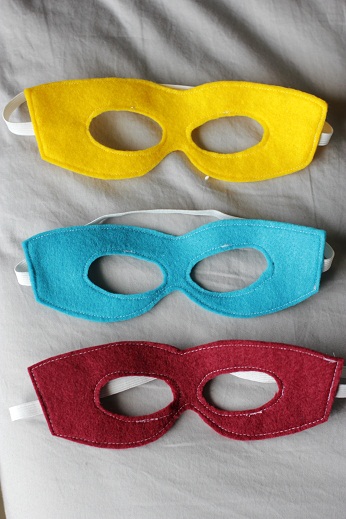 MATERIALS
washable felt
Heat'N Bond
3/8″ braided elastic
INSTRUCTIONS
fuse 2 layers of felt together with Heat'N Bond
trace mask pattern onto mask and cut out
edge stitch around the perimeter and the eye holes, attaching elastic on the sides (placement indicated on the perfect pattern)

12″ of elastic for a 19″ head is just about right. If you don't use enough elastic it pulls the mask at the sides too much and mashes the eye holes which is no good.
That's it! So easy and so great for birthday gifts or just because.