Cricut and Todays Mama have been working together for a while now, and their latest project is the Mama's Holiday Wishlist Giveaway. The grand prize is a Madsen bike filled with all the best from Provo Craft including a Yudu, Cuttlebug, Cricut Expressions, Your Story, and more with prizes from other sponsors as well. The whole thing is worth $3800 – that's one happy Christmas for the lucky winner! Read more about the contest here.
And I get to participate in the upcoming "Review Roundup" on Today'sMama with these 2 fabulous new cartridges that Cricut sent me – Sweet Treats and Old West. Cartridges just keep getting better and better, and I can't wait to see what will be new next year!
The Sweet Treats cartridge is perfect for handmade Christmas gifts this year. Here are some things I made with a  "Handmade Holidays" theme in mind: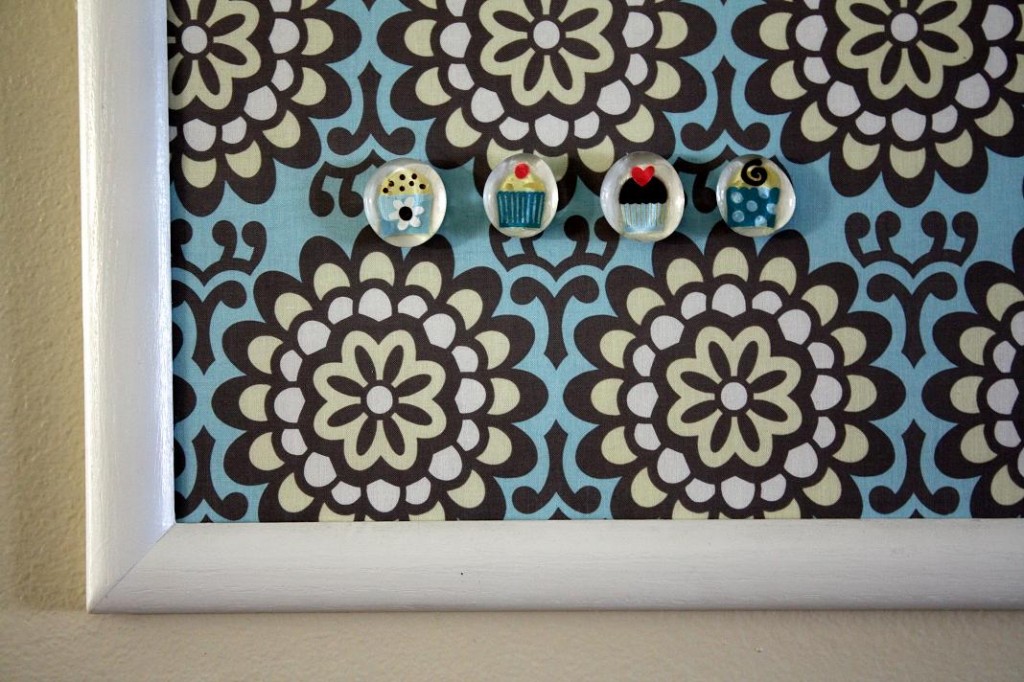 Cupcake magnets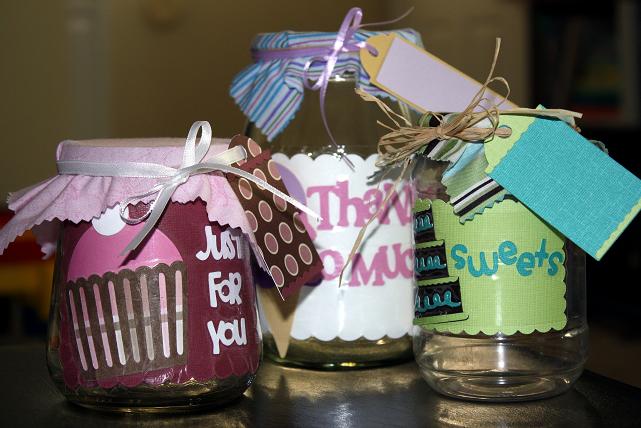 Treat Jars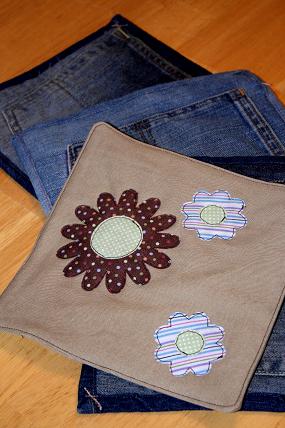 And handmade hot pads made from old jeans and khakis.
I got the idea for the treat jars from last year's holiday issue of Simply Handmade, a great magazine for handmade gift ideas. There are handfuls of other ideas I can't wait to try with this cartridge – cupcake toppers, gift boxes, gift tags, felt cupcake ornaments, and lots more.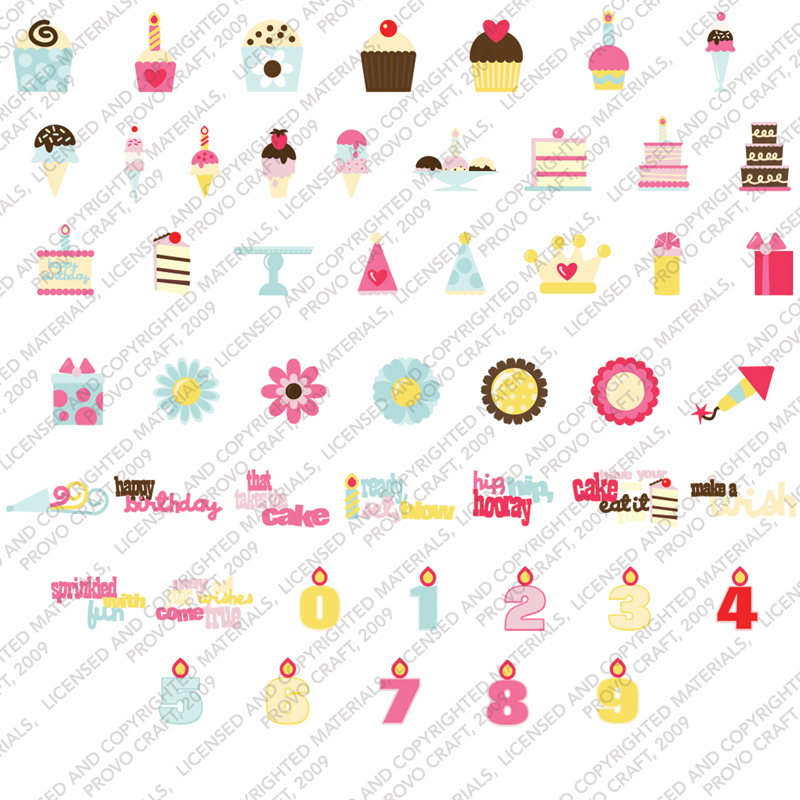 If you haven't had a chance to look at the Sweet Treats cartridge, you get 6 different cupcakes, 7 ice cream cone creations, 5 cakes, 9 birthday themed images, 5 flowers, 8 birthday/celebration sayings, and numbers. With each image you also get a tag, card, and cupcake holder, and party favor.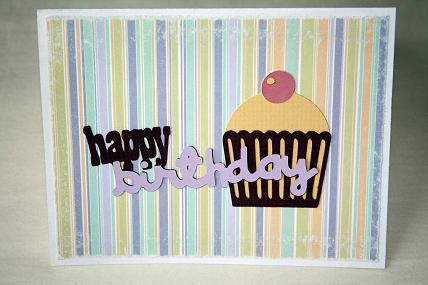 This cartridge is so great for quick and beautiful birthday cards also.
Old West is another great cartridge, and perfect for boys and outdoors lovers in general. I planned on making little puppets out of the great images from this cartridge but discovered I didn't have any popsicle sticks. So a flannel board was born instead!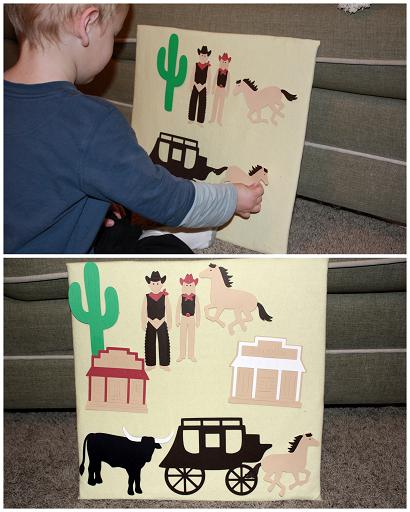 I made an "Old West" flannel board for Elliot, and he loved it way more than I expected. We spent the evening making up stories to go along with our cowboy characters and had a great time being creative together.
A handmade flannel board is so easy and inexpensive to make, and not only do kids love them, but they are sooo good for encouraging imaginative play and storytelling also. Money is tight for a lot of people this year and handmade gifts are the perfect solution. A flannel board can be really simple and very inexpensive, and will make a wonderful gift!
I just stapled a piece of scrap flannel to a piece of cardboard and hot glued little squares of flannel to the back of each die cut. It took me about 15 minutes and I can't wait to make more paper dolls out of every single cartridge I own!
What kinds of handmade holiday gifts are you making this year?
Click for more cricut craft ideas.