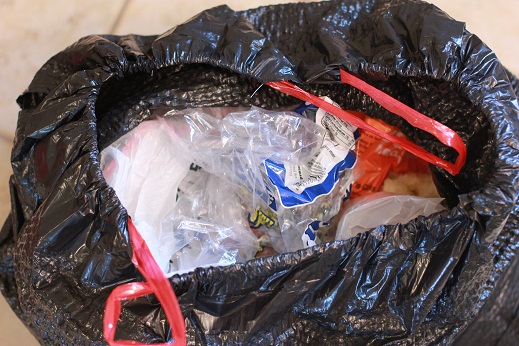 Trash is a nasty business. There's just so much of it and it stinks. Literally.
But everybody has trash and everybody's trash stinks, so what do you do about it?
Well:
1. You take it out. Often.
2. And you use GLAD trash bags cause I'm telling you, if you don't want your trash ripping out through the bottom of your bag AND you want that stench locked away inside the bag, you'll choose GLAD. I'm just sayin.
My kids definitely produce the messiest trash what with the diapers and the soggy cheerios and the art projects. Our kitchen and bathroom trash cans fill up the fastest and need to be taken out every day to control the odor and the overflowage.
The kitchen trash always presents a trash bag challenge – will the nasty, soggy, wet mess seep out the bottom of the bag all over the inside of the trash can AND on the floor on the way out? Not when I have a GLAD bag in there it won't.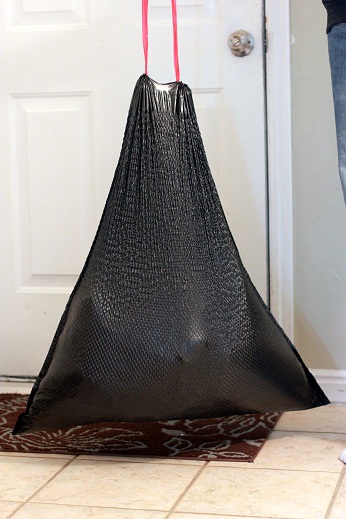 I LOVE GLAD trash bags for all our messes and clean up because they're extra strong and tear resistant (which means you can stuff them full), come in a wide variety of sizes, help contain odor, and keep the nasty trash juice in too. They're easy to carry with the long red handles and generally make taking out the trash not as bad as it used to be.
This holiday season, use GLAD and keep up with what's happening with GLAD on Facebook. Check them out and right now you can participate in the Missing in the Mess game too.
What are your trash secrets? Are you a GLAD lover? Do you have a favorite product to recommend? I'd love to hear your trash talk and how you plan to control your trash this holiday season – Happy Thanksgiving!
I participated in a campaign on behalf of Mom Central Consulting for Glad. I received products to facilitate my review as well as a promotional item as a thank-you for participating.