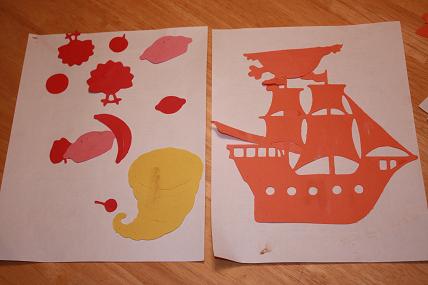 Today we did Thanksgiving collages! I used my Cricut, Paper Doll Dress Up cartridge, and some construction paper to cut out some of the Thanksgiving designs, gave Elliot a glue stick and some paper, and he made this beautiful Thanksgiving collage!
If you don't have a Cricut, don't let that stop you from doing holiday collages. Find pictures in old books or magazines of Thanksgiving food or just things you're thankful for.
We're really trying to make Thanksgiving special and fun this year, and doing just a little something each day to remind us of all the things we have to be thankful for has been really nice. Happy Thanksgiving!