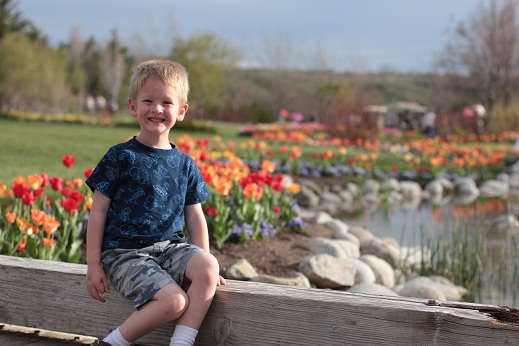 The tulips were beautiful this year at Thanksgiving Point, and what was even more beautiful was the weather! I love the Tulip Festival – it marks the beginning of Spring for me and all the beautiful flowers and colors are just what I need after a long bleak winter.
The Tulip Festival at Thanksgiving Point is open up through the first weekend in May, so be sure to get your tickets (or a year membership) and go see the beautiful grounds.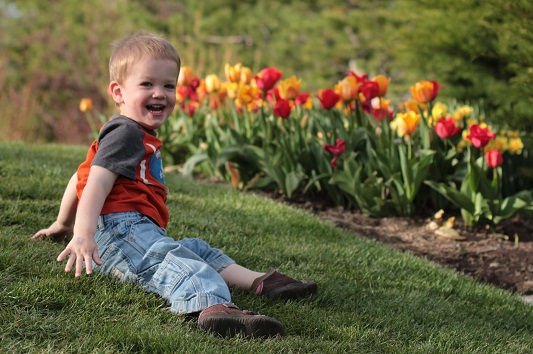 There's a huge hill right at the beginning of the gardens entrance that there were dozens of children rolling down. Gus couldn't quite figure out how to get himself moving, but he sure tried!
We're looking forward to a Spring and Summer full of fun at Thanksgiving Point!