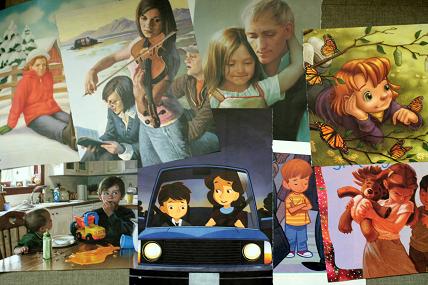 In an effort to teach Elliot more about emotions and emotional displays, we looked at some pictures from magazines of children and talked about their faces and what each might be feeling. We talked about healthy emotional displays and how our actions affect other people.
This activity is simple and easy to do and can lend some fascinating insight into the way kids express and perceive emotions.
Finding good pictures of children can be difficult – I get all mind from a magazine called "The Friend" for and about kids. It is religious and has some wonderful stories and activities. You can visit The Friend website to view past issues or for fun games for kids.
Mostly this activity was good because it gave me a chance to spend some focused time with Elliot. How do you spend quality time with your kids???