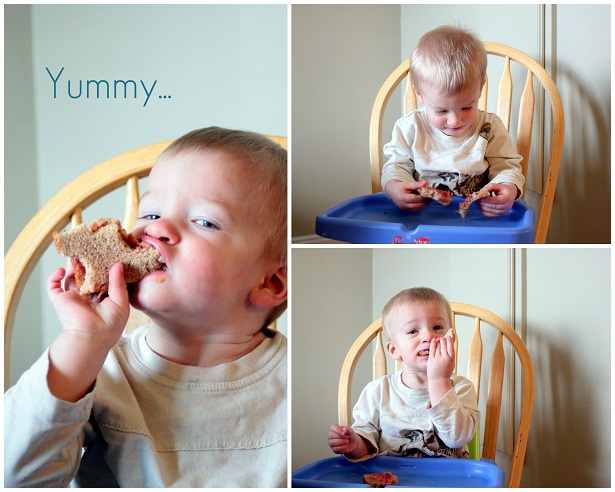 Peanut Butter & Jelly sandwiches are consumed by the hundreds each year at our house – they're sweet and salty, gooey or crunchy, quick and easy, and well all love them.
But the classic PB&J has changed over time, at least at our house. We've gotten bored with the regular old way of making the sandwich and have invented our own way of doing it.
The first things we do is use Welch's Natural Spread – strawberry is our favorite! We're going more natural these days and love that Welch's has joined us. Here's what we love about Welch's Natural Strawberry Spread:
No high fructose corn syrup

No preservatives
Only 6 total ingredients
Sweet, full flavor
Made with sweet, vine ripened strawberries
No artificial flavors
No artificial colors
With some natural peanut butter and natural whole wheat bread, this Welch's PB&J is the perfect healthy, filling, delicious lunch or snack for my kids and for me!
Besides using all natural ingredients, here's how we make our PB&J a little more interesting:
The Double (or Triple, take your pick…) Decker is our FAVORITE way to eat PB&J. It feels a little more grown-up for the kids since it's giant and I can give each of my sons a half and feel like they've really eaten a whole. It's perfect.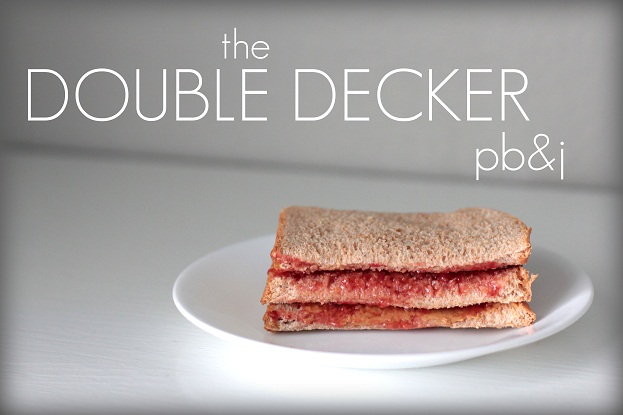 People are making a whole lot more than sandwiches with peanut butter and jelly these days and, thanks to Pinterest, we can all see what everybody is cooking up – muffins, bars, blondies, cookies, and much more.
And did you know PB&J has it's own day? Indeed.
April 2nd is National PB&J day and Welch's is celebrating with a Facebook Contest!
Enter the PB&J Your Way Facebook Contest by sharing your favorite creative spin on the classic sandwich for a chance to win $500 and a one year supply of Grape Jelly. Another 50 people will win a sandwich keeper.
Tell me…how do you like your peanut butter and jelly???
I participated in a campaign on behalf of Mom Central Consulting for Welch's. I received product samples to facilitate my review as well as a promotional item as a thank-you for participating.