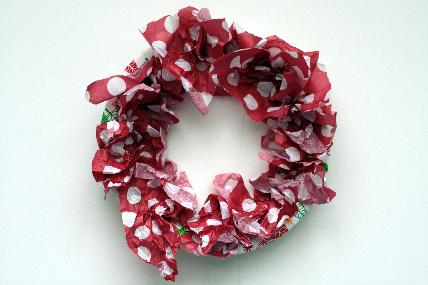 We still have a few more days until Christmas…time for a few more kids crafts!
Here's how to make a Tissue Paper Wreath: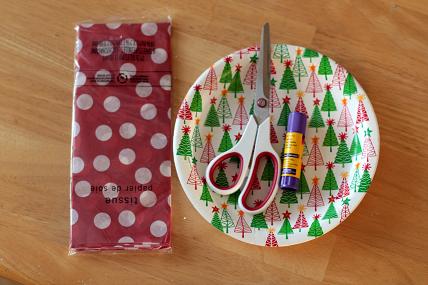 You'll need
tissue paper
paper plate
scissors
glue
Cut out the center of the plate so it looks like a wreath. Glue scrunched up pieces of tissue paper all around until it's beautiful.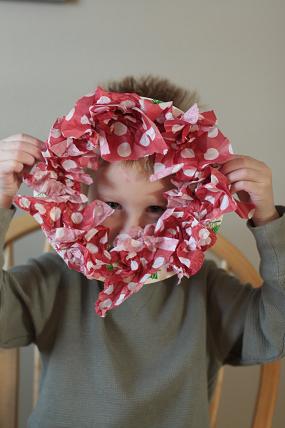 Wear it as a necklace or hang it on the door. MERRY CHRISTMAS!