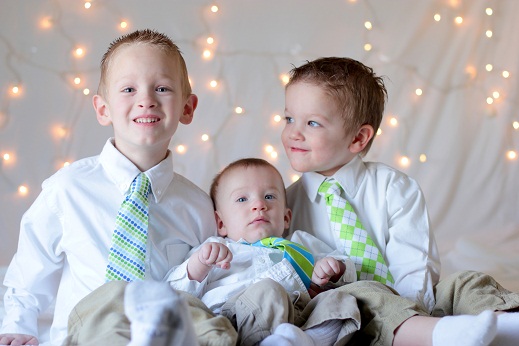 I needed a photo for the cover of my blog book – I print our family blog a year at a time through Blurb and as I was putting it together over the last two weeks (part of the reason I've been MIA…it takes forever!) I realized I didn't have a good family picture with Linus.
So I had decided to have just a picture of the boys on the cover for 2011. And I've been dying to make them coordinating ties, so…now was the time!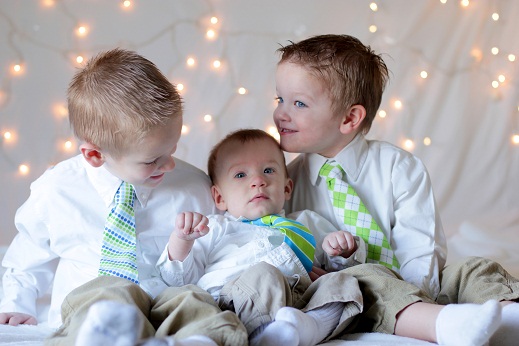 I think all those fabrics are from the Zoology line by Robert Kaufman, and the ties were so easy to make. I used this tutorial/pattern I found on Pinterest (where else!). The pattern from the tutorial is perfect for my almost 3yo Gus, and I adjusted it a little for Elliot and Linus.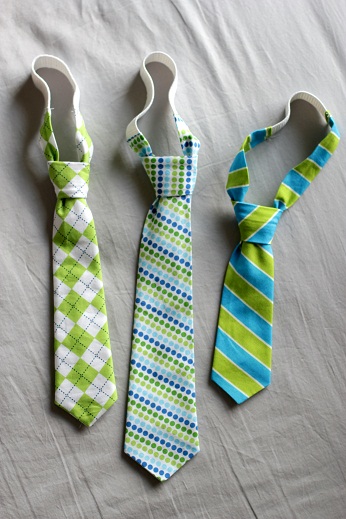 The pattern that I linked to is a tie that measures 17.5″ long. I lengthened Elliot's to 21″ and shortened Linus's to 16″ and that was perfect as long as you tie it so there's a pretty short tail on the back.
The tutorial is really good and these ties are so easy to make – just a few simple seams and that's it. I have gobs of fabric I can't wait to turn into more ties! We can really never have too many what with going to church every single Sunday!
I used elastic to close the gap – make sure you use as much elastic as possible (by cutting the neck pieces as close to the tie portion as possible), otherwise they're tough to get over a head. Even a small head. The center tie (in the pic above) is the best. Gus's little tie squeezes his poor little face all the way down. I know better now for next time…
Be sure to prewash your fabric (I didn't for these and I'm nervous…they're bound to get dirty SOON and they might just be ruined in the wash from shrinkage…).
Whew! So glad that my book is finished and ordered. Now I can go make some more ties…