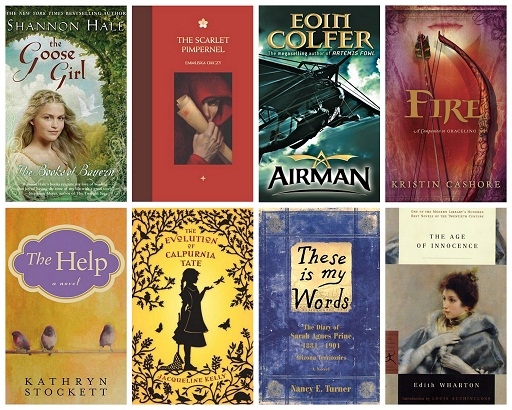 I read 53 books last year, and these were my top 10 favorites, in no particular order:
The Books of Bayern (#1-4) by Shannon Hale
The Scarlet Pimpernel by Emmuska Orczy
Fire by Kristing Cashore
The Help by Kathryn Stockett
These is My Words by Nancy Turner
The Adventures of Tom Sawyer by Mark Twain
The Evolution of Calpurnia Tate by Jacqueline Kelly
The Age of Innocence by Edith Wharton
I just went to the Family Literacy Symposium at the Provo City Library last weekend and got lots of great new book recommendations (especially YA Fic) so 2011 is going to be a great literary year! Check in tomorrow to see a list of new books I can't wait to read.
What were some of your favorites from last year?