We are a game family – always have been and once we started having kids we decided we were going to be a technology free family, at least as far as phone/tablet games and other gaming systems go.
Fast forward 10 years and we have four busy boys. With no screen time to keep them busy, we find other things to do and our favorite thing is games!
We play games a lot. The boys play with each other, by themselves, we play as a family, every which way you can play games, we play them. And now that our kids are getting a little older, we're starting to get to play some really fun ones. We've tried out a bunch of new games recently and we have 10 new favorites to share.
Presenting, in no particular order, our TOP 10 GAMES EVERY FAMILY SHOULD OWN AND PLAY OFTEN!
2. Zimbbos!
3. Hoot Owl Hoot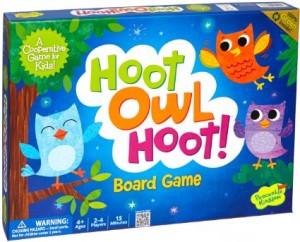 This is another game for first players, beginning around 3 years old but it's definitely a game that's totally fun for older kids too. It's a cooperative game which I love. There aren't nearly enough of this kind of game! All three of our boys play together and the older two help the young one and it make me so happy to see them playing with each other and cooperating to all win together.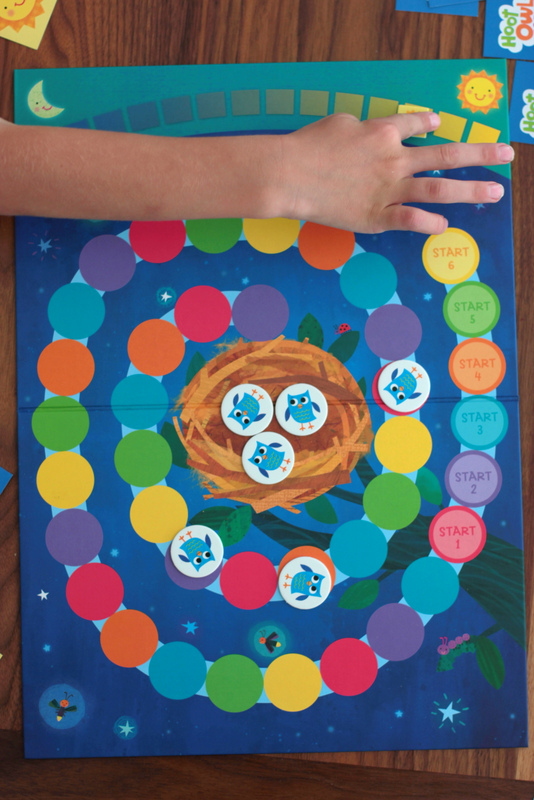 The object of the game is to get all 6 owls home to their nest before the sun rises. The playing pieces are very thick cardboard discs and each player can pick any owl to move on their turn.
Each player starts with 3 cards – either a colored dot or a sun. If you play a colored dot, you move the owl to the next dot of that color. If an owl is already on that color you get to skip to the next dot of that color, providing some fun strategy for older kids.
If you play a sun, you move the sunshine across the sky. Each card moves the sun one square and if the sun reaches the other side of the game board before all the owls are in their nest, you lose! But if you get all the owls home before the sun rises, everyone wins!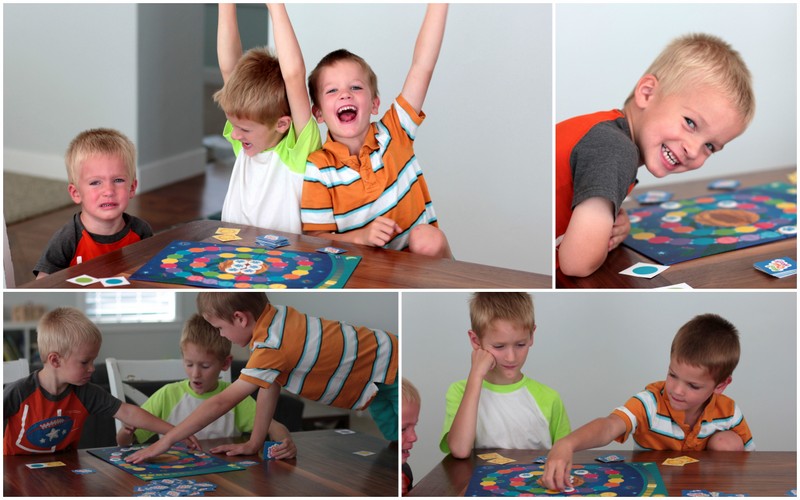 They won!
You can start out with fewer owls at the beginning to make the game go a little faster the first time if you want. These boys love to really test themselves and see if they can get all 6 home in time!
Because it's a cooperative game, (perfect kind of game for the young ground) this game is usually played very peaceably. Linus there on the top left wanted to move the last owl into the nest but it wasn't his turn so he got a little upset. But he still won!
The board and pieces are sturdy and so colorful, this game is a definite favorite at our house!
Hoot Owl Hoot is $15.99.
Stay tuned for game #4: Wackee Six!

{We received this game free of charge to facilitate this review.}