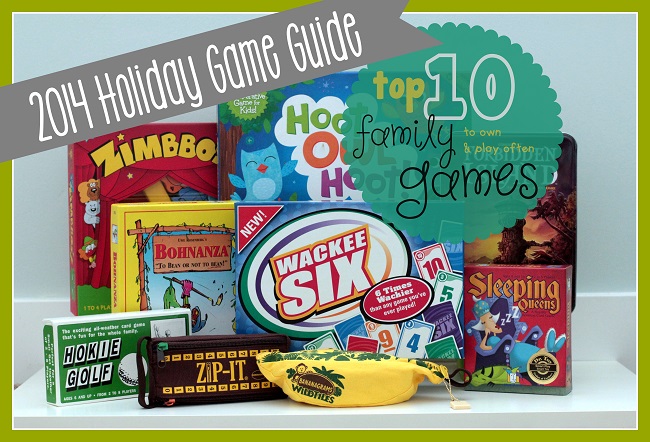 It's finished! My list of TOP 10 Family Games is complete just in time for Christmas. Here you have 10 great gift ideas for players of ALL ages. They range in price from about $10 – $20 so completely affordable and so much better than all the much more expensive and far less entertaining toys.
From the top!
Click on each title to read a brief review and go shopping! These are all great games, you can't go wrong!
What did we miss? What is YOUR top favorite family game?