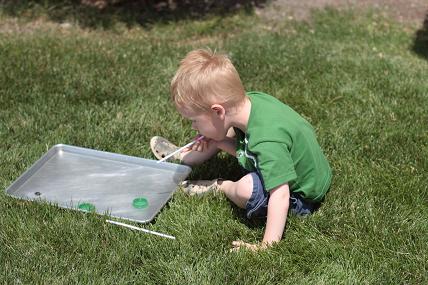 It has been hot, Hot, HOT here this week. We turned to The Toddler Busy Book for some outdoor activity ideas and came up with a makeshift sailboat racing game. Here's what you'll need:
cookie sheet/jelly roll pan
straws
milk jugs lids
Line up your contestants, give each a straw, and blow the lid to the finish line! You might want some water guns for the after-game festivities…
HAPPY SUMMER!!!
{idea from The Toddler Busy Book by Trish Kuffner}