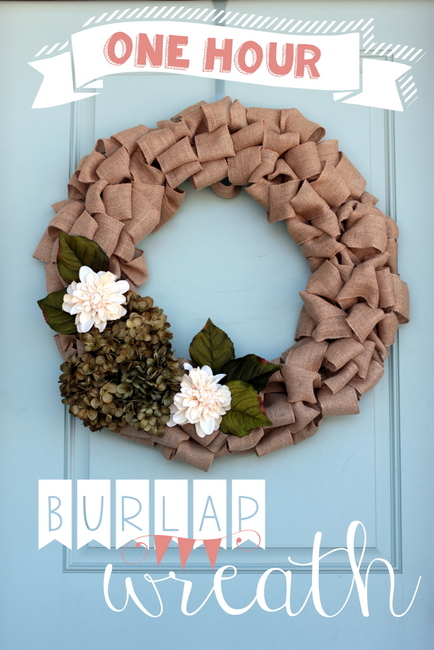 I have been all crafted out lately and haven't really made anything or done any projects since my baby was born 6 months ago. I'm getting the itch again…
This wreath was the perfect low-stress project for me right now. It took about an hour and it was completely finished. That's my kind of project!
I used this 2 minute tutorial video to figure out exactly how to wrap the burlap through the wire wreath frame – I tried to look up written tutorials and I just couldn't figure out how to do it. The video explained it perfectly. I added some flowers by wrapping the wire stems through the frame – I've heard hot gluing things directly to the burlap is a no-no.
I used 3″ wide burlap ribbon with wire along the edges so my wreath isn't floppy.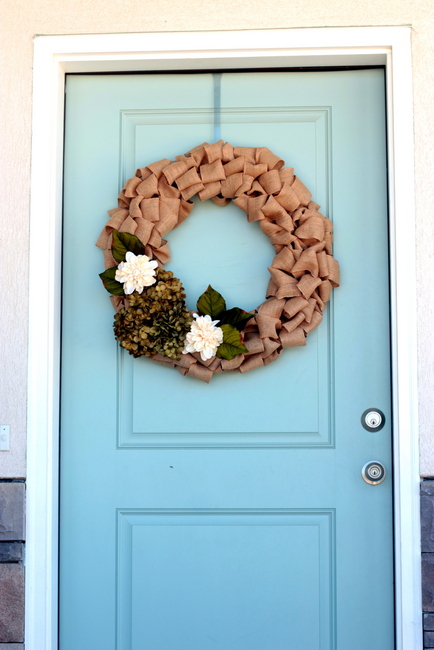 I love a fresh front door!