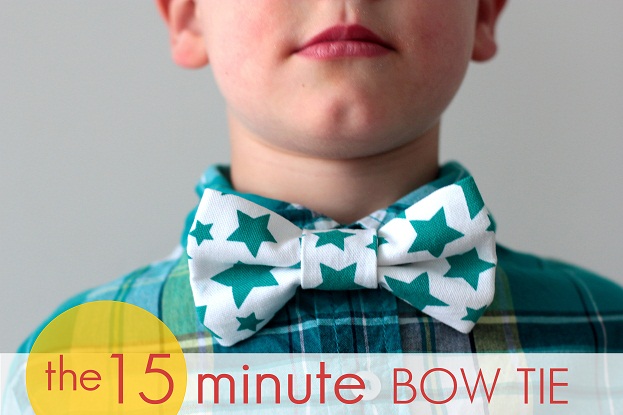 Bow ties on little boys are just the cutest.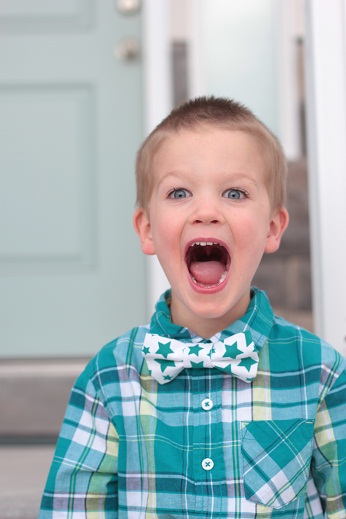 Gus reeeally loves his.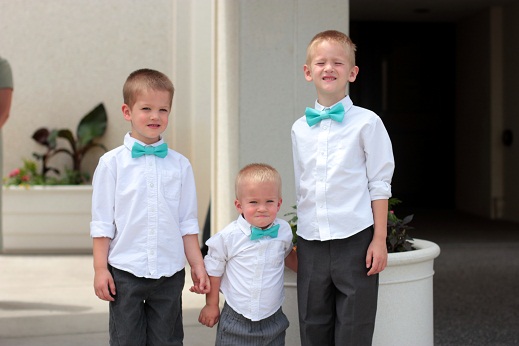 And so do weddings.
Let's make some. It'll just take a few minutes. About 15 actually.
THE 15 MINUTE BOW TIE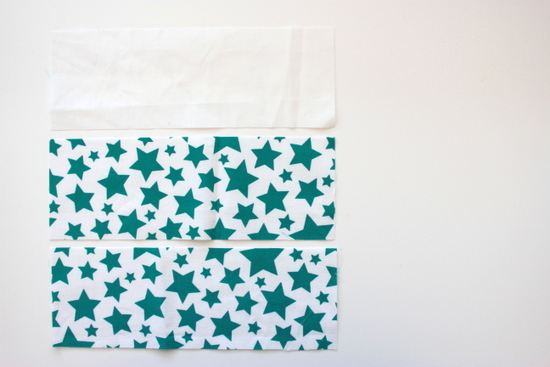 1. Cut 3 pieces about 3″ x 10″ – 2 from fashion fabric, 1 from some kind of interfacing: regular interfacing, white cotton, etc.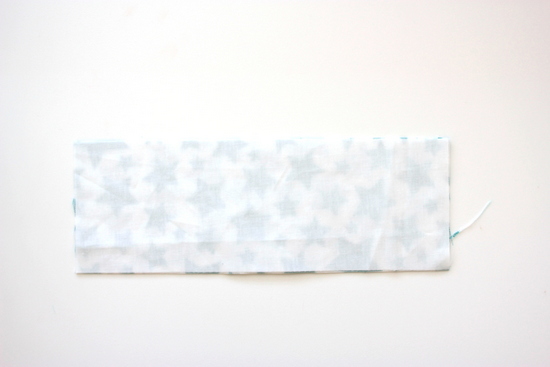 2. Lay the two fashion fabric pieces right sides together and put the interfacing piece on top.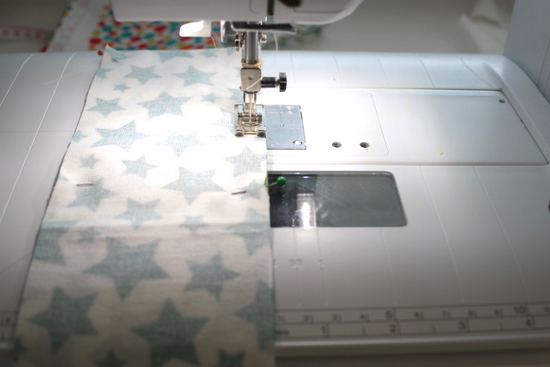 3. Sew with 1/4″ seam, leaving a 2″ hole for turning.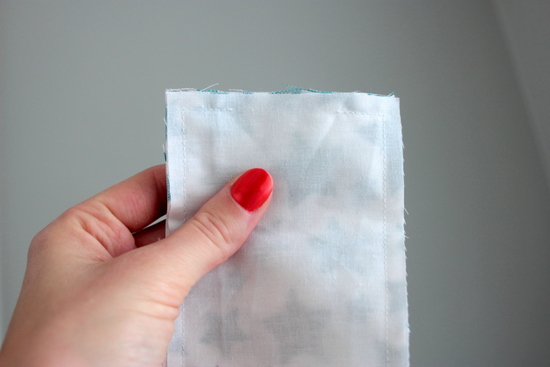 Like so. My stitching lines are hard to see…but there's a gap in the stitching there.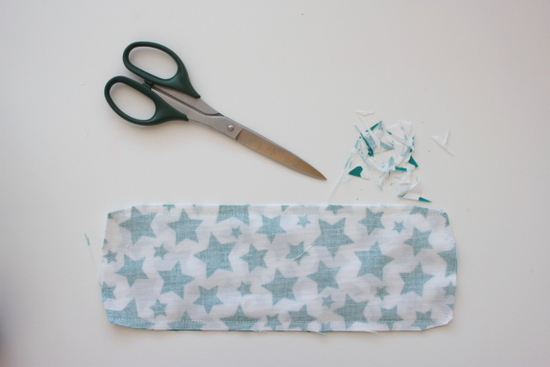 4. Trim the corners.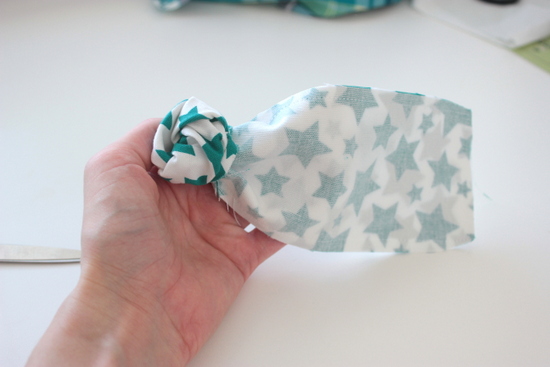 5. Turn right side out.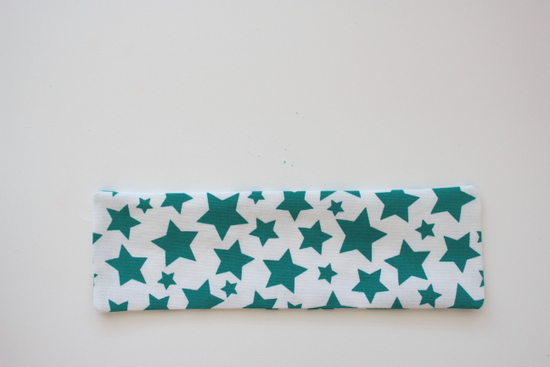 6. Press flat.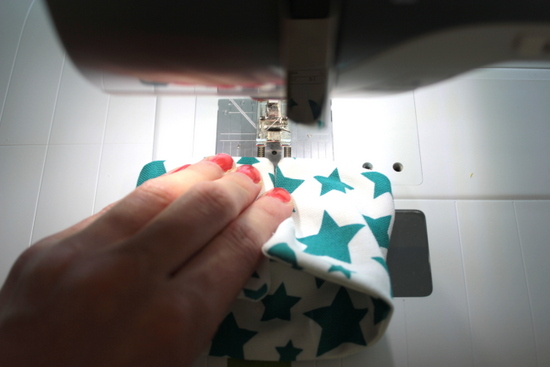 7. Fold in half so the short ends meet and sew them together with a zig zag stitch. Be careful not  to  catch anything but those two ends under the needle!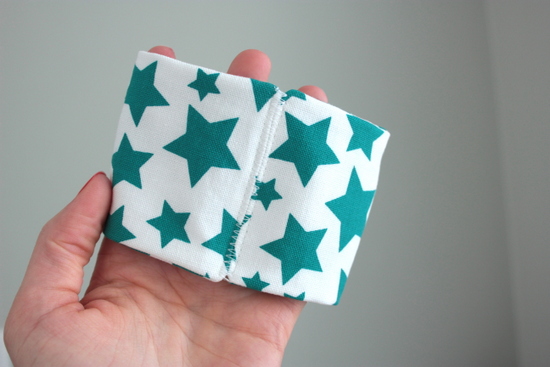 The hole you left open for turning is now closed too.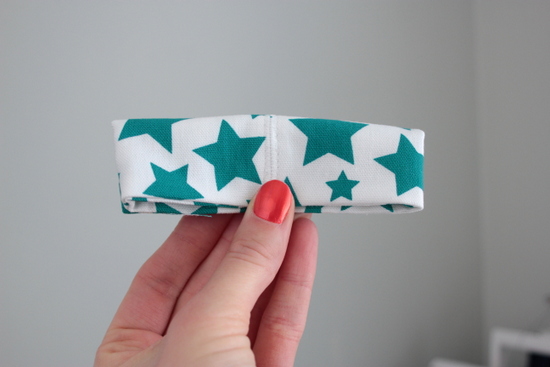 8. Now fold the piece in half so the long ends are right sides together (the zig zag stitching on the outside).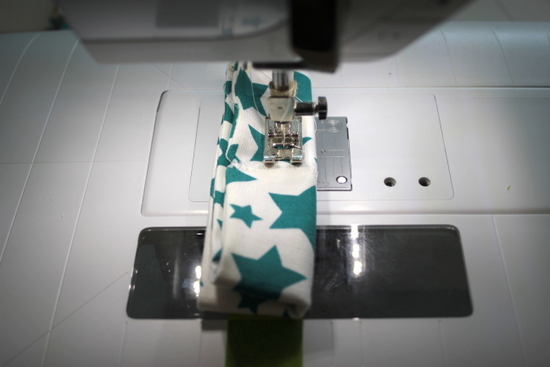 9. Sew for about 3/4″ on either side of the zigzagging, about 1/2″ from the folded edge.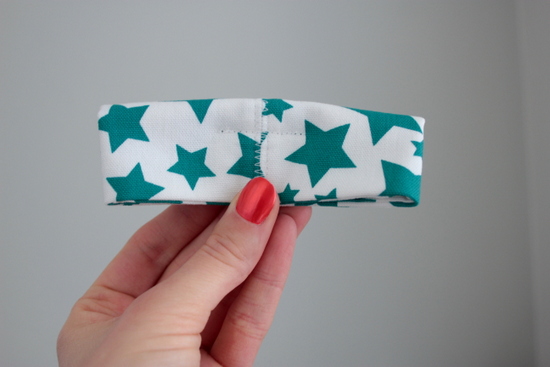 Like so.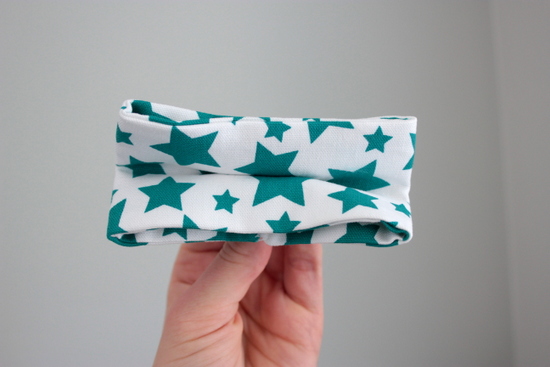 It should look kind of like a strange mouth by now.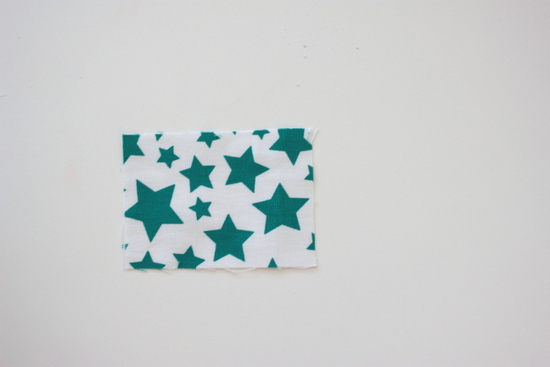 10. Cut another piece out of the fashion fabric – about 2.5″ x 2.75″.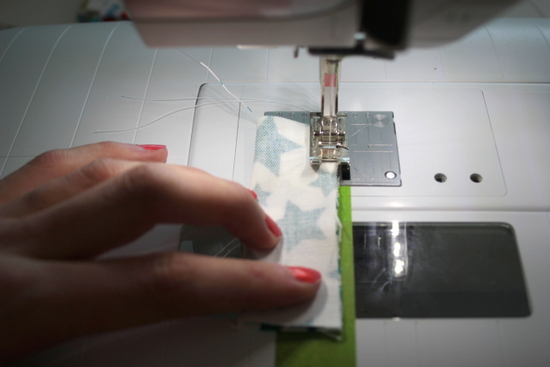 11. Sew this piece right sides together at 1/8″.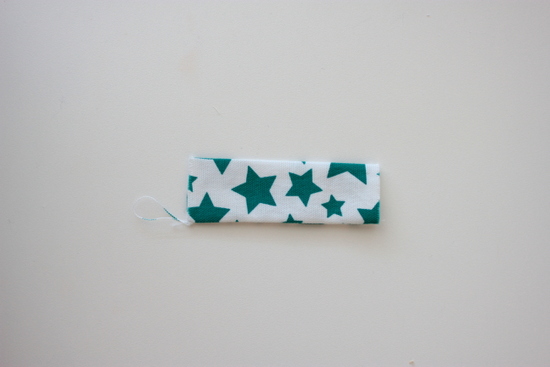 12. Turn and press flat.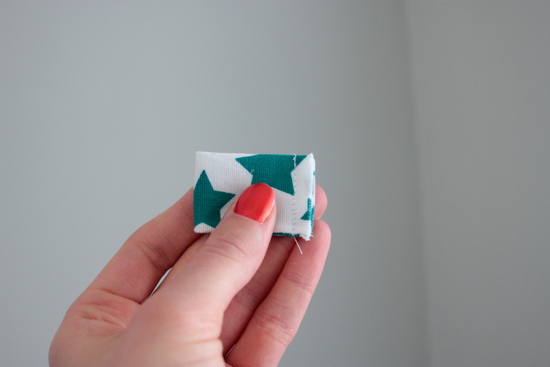 13. Fold in half again the other way and sew a 1/4″ seam. Turn so the seam is on the inside.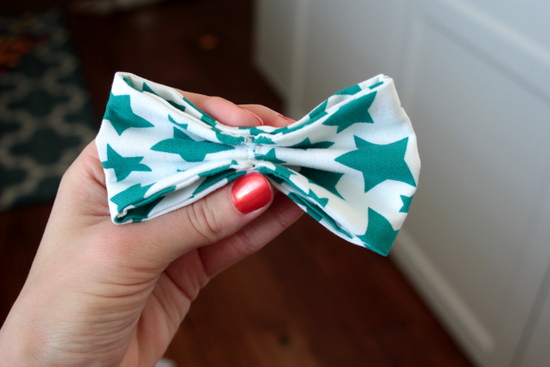 14. Mash your bow tie together in the middle and on the ends,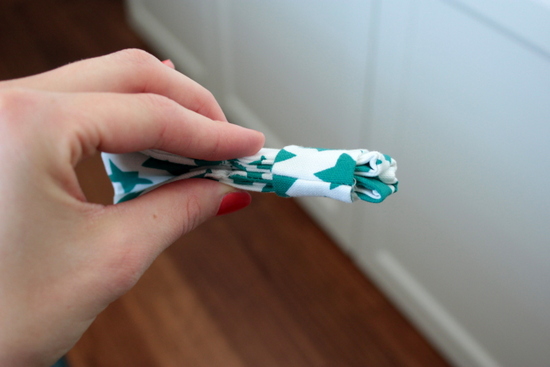 and slide that little ring on to the bow tie with the seam at the back of the bow tie. Center it on the bow tie.
Use a piece of twill tape or ribbon and some velcro to make the strap – slip it in between the bow tie and the ring.
Aaaand ALL DONE.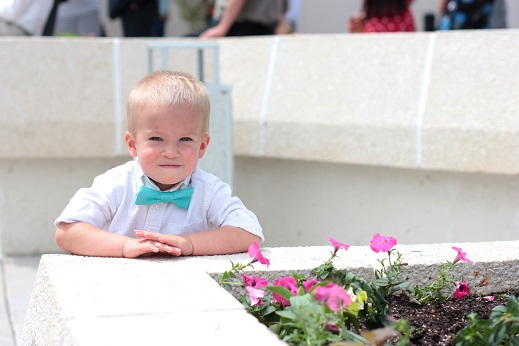 Find some scraps and get with it, girl!!