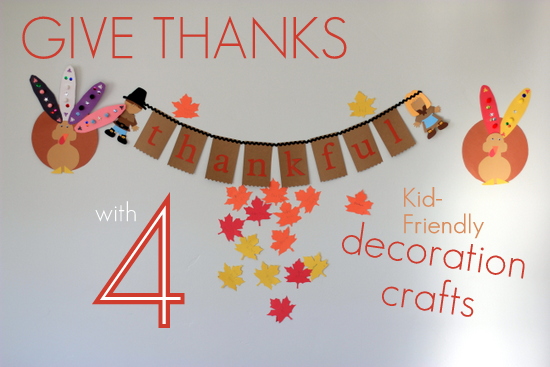 We got a late start on Thanksgiving crafty fun, but we're in full swing now! All 4 of these projects are perfect for this last week we have to celebrate Thanksgiving!
1. Cricut banner (above): I cut the background from the A Child's Year Cricut Cartridge, but any decorative shape will do, the letters from Plantin Schoolbook, and I sewed a long piece of ricrac to make them into a hanging banner.
My kids love to push the buttons on the Cricut, so they helped me choose colors, push buttons, and glue this one together.
2. Cricut Pilgrims: These came from Paper Doll Dress Up, and I attached them to the banner, but it would have been really cute to make huge ones to display by themselves.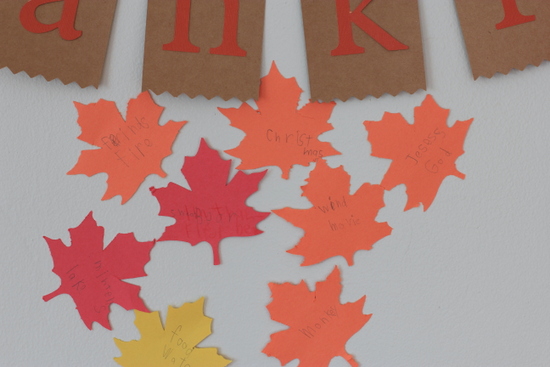 3. Thankful Leaves: We cut leaves out of construction paper with the Cricut and each day they wrote a few things they were thankful for on a few leaves and put them up on the wall. We have our own leaves falling, right in our dining room!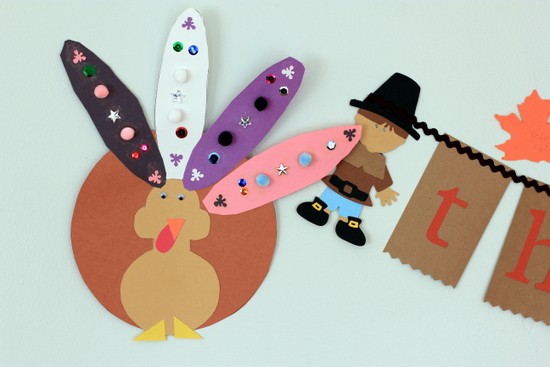 4. Turkey Feathers: We made each child their own turkey and we'll be decorating a feather every day until our turkey is fully feathered!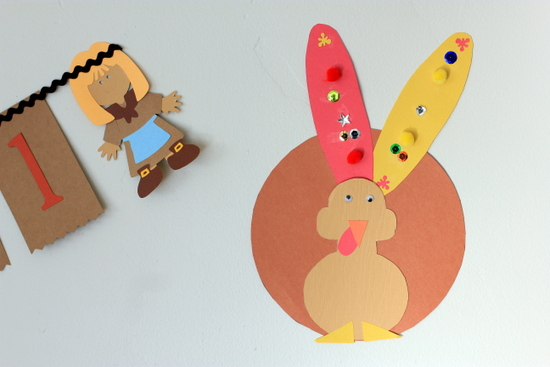 We're using sequins, pompoms, stamped shapes, jewels, and artificial feathers.
We should have started our Thanksgiving crafting weeks ago, but better late than never!
HAPPY TURKEY DAY!