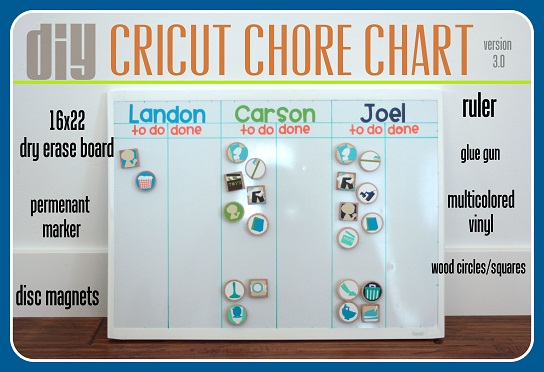 After three attempts at a chore chart, I think I've finally found the real solution.
Version 3 looks a lot like my first cricut chore chart, only all three kids are on the same board. One board is a must – three separate is just too busy and complicated.
Version 2 chore chart had good potential and gave me a way to track both daily and weekly chores, but it was too busy and high maintenance with all the stars. I had to have a place to store them away from the chore chart and it was just too confusing.
I love the To Do and Done columns, and we are just putting daily chores at the top and weekly chores at the bottom. It's working really well so far.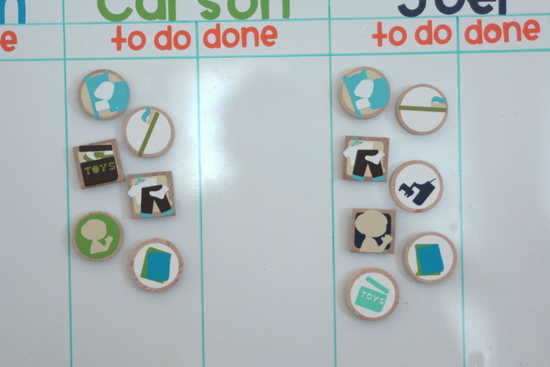 I used Simply Sweet for the font and the Cricut Lite Chore Chart cart for all the chore pieces. I buy my vinyl here – it's really inexpensive and they have tons of colors.
I got the wood and disc magnets from Hobby Lobby, cut the vinyl and stuck it on first, then hot glued the magnets to the back.
The chore chart lines I drew with permanent marker, which can be erased with a pink eraser if I change my mind…again…
But seriously, it's working great. All in one place, easy to track, and it's fun for the kids. Perfect!