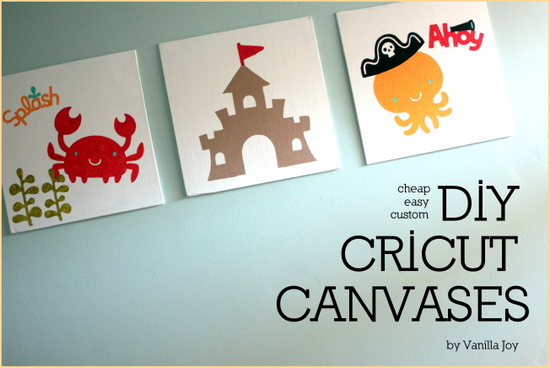 So we just moved into our new house three (already!) months ago and I've decorated two walls. Two.
My bedroom was the first with the DIY fabric roller shades and mirrors, the boys' bathroom was the second and that's as far as I've gotten.
I've got time!
Since I have so many walls to do, I wanted this one to be easy, inexpensive, colorful, and quick, so I painted some sea creatures in the room's color scheme and slapped them up. And I love them!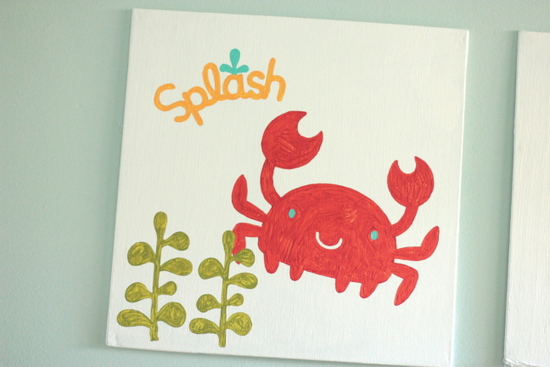 We painted the walls a fun, light, watery blue (SW Tidewater) and are doing reddish and tangerine orange accents.  Love that crab and seaweed! (But not in real life… I HATE seaweed.)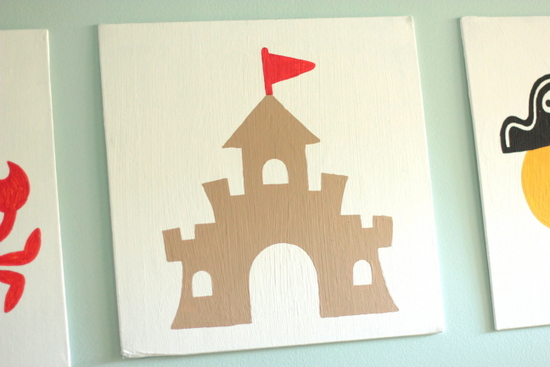 A sandy sandcastle,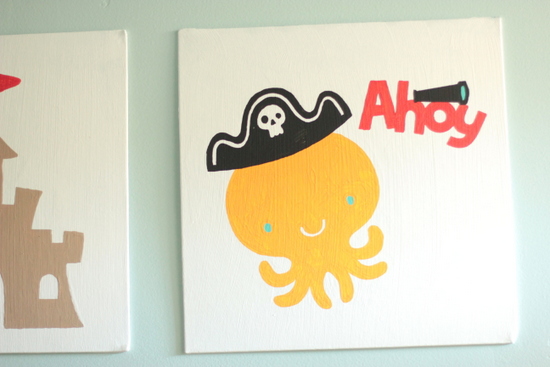 And a piratey octopus.
Here's what you'll need to whip up this super easy wall decor: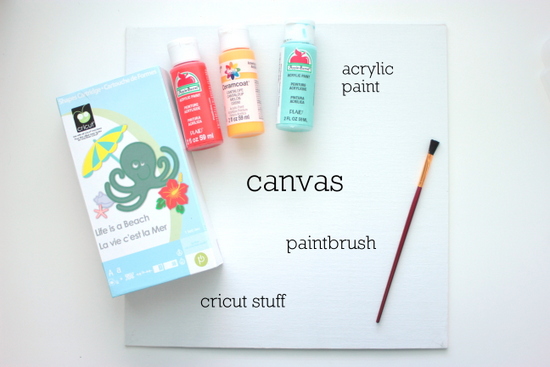 clean canvas, quality really doesn't matter

acrylic paint

paintbrush

Cricut stuff – I used Life is a Beach for all my templates.
1. Cover the canvas with a base coat – I used white.
2. Cut your design and use it as a template – trace each layer/piece onto the canvas in pencil.
3. Use a fine paintbrush to color the tight spots and a larger paintbrush for the rest.
4. Paint each layer, letting it dry before doing the next one.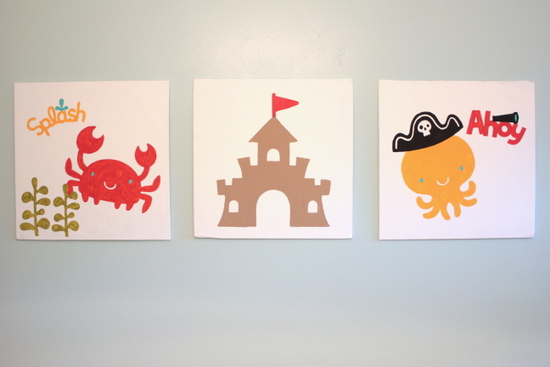 My canvases were really lightweight so I hung them with sticky tack. Only one has fallen down in the last month…
I just love these! So easy and cute and I want to do more!!