We learned about the Maya and did some of our own weaving as a supplemental activity. I love actual skill building activities like this for my kids – it gets them using their hands and heads together and learning actual skills that may come in handy some day! Or at the very least clue them in about a talent or hobby they may want to pursue.
Simple weaving is very easy – here's what you'll need:
a small rectangular piece of cardboard
scissors
yard in several colors
a yarn needle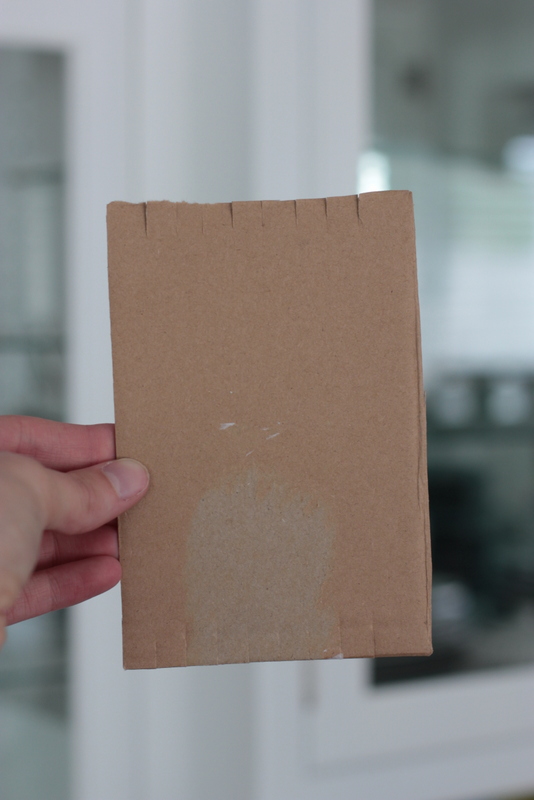 Cut 8 slits on both sides of the rectangle – they should be 1/2″ long and about 1/2″ apart. The slits on either end need to be directly across from each other so either measure or eyeball carefully.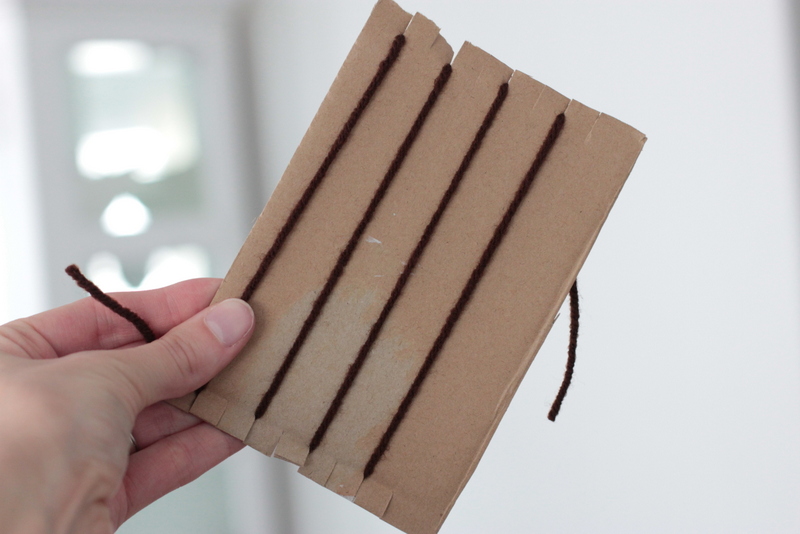 Start on the bottom left and from the back, wind the thread through the first slit and up to the slit above – thread the yarn through every other slit until you get to the other side. The yarn loo
ks straight up and down on the front but it will be slanted on the back.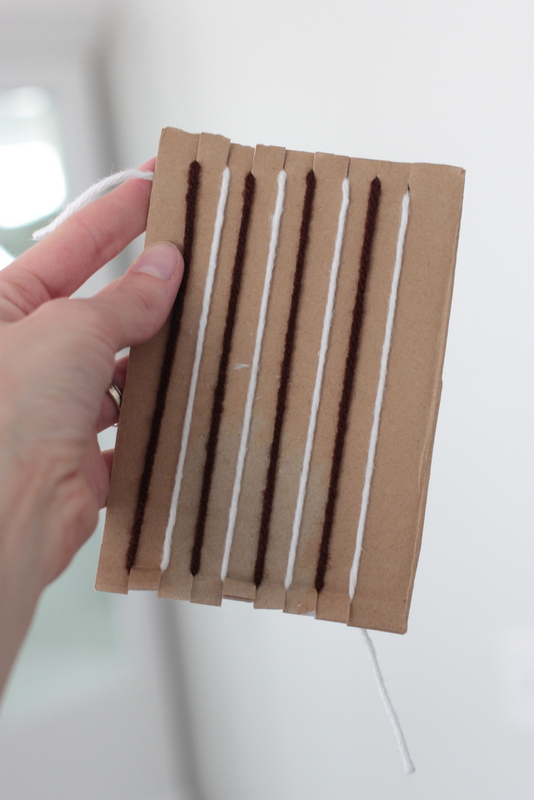 With a contrasting yarn color, do the same thing except start with the yarn behind at the top and come down on the front side of the cardboard and around to the back. Continue filling in the skipped slits until you reach the other side.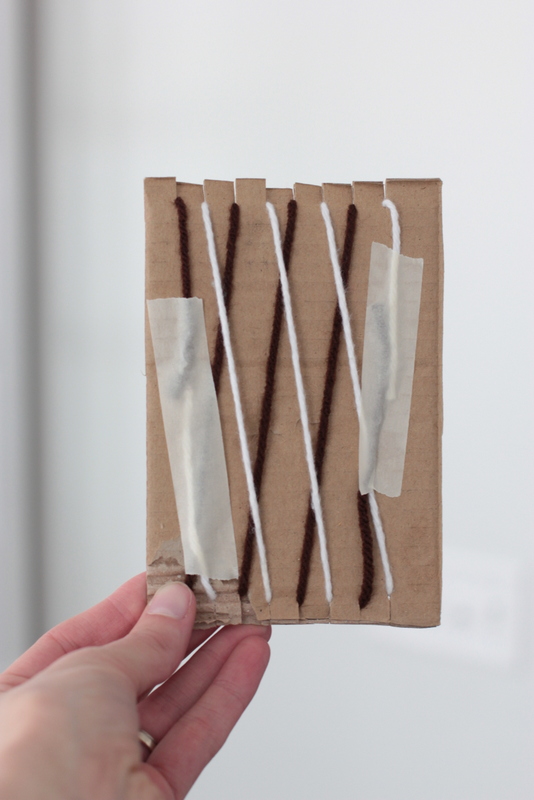 Tape down the yarn tails on the back.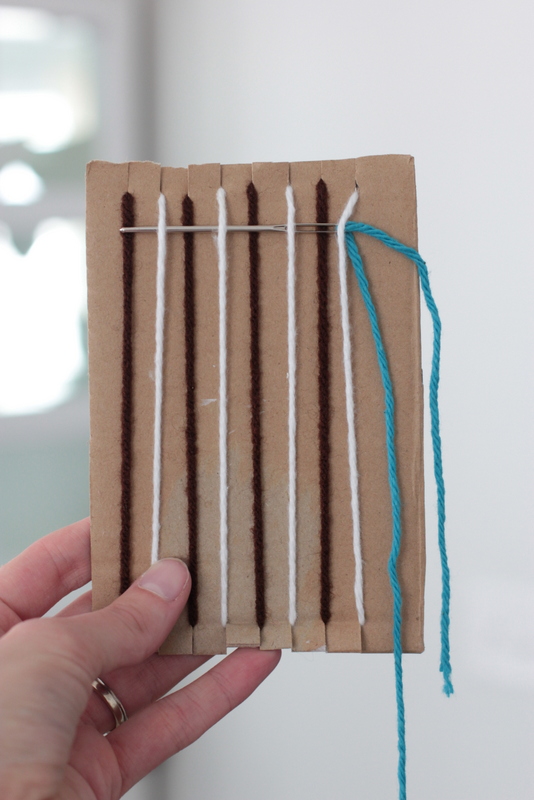 Cut a length of yarn in another contrasting color, about a yard in length. Begin weaving by threading the needle under the white yarn and above the brown yarn.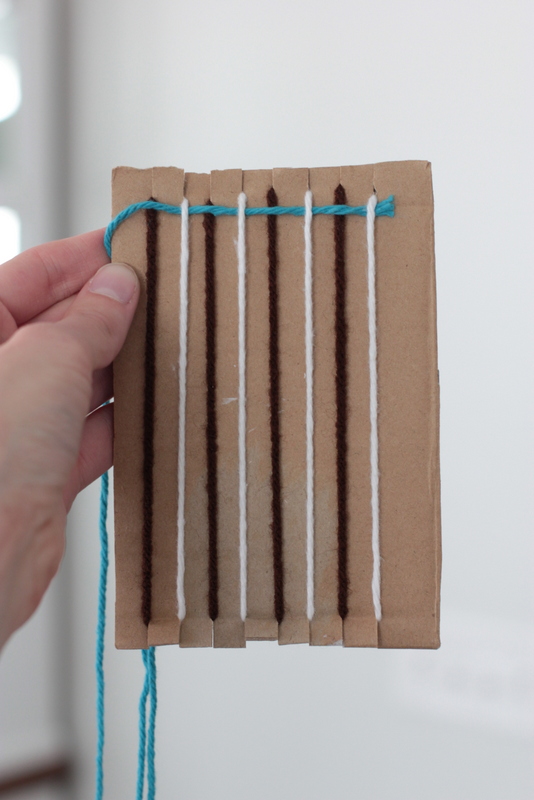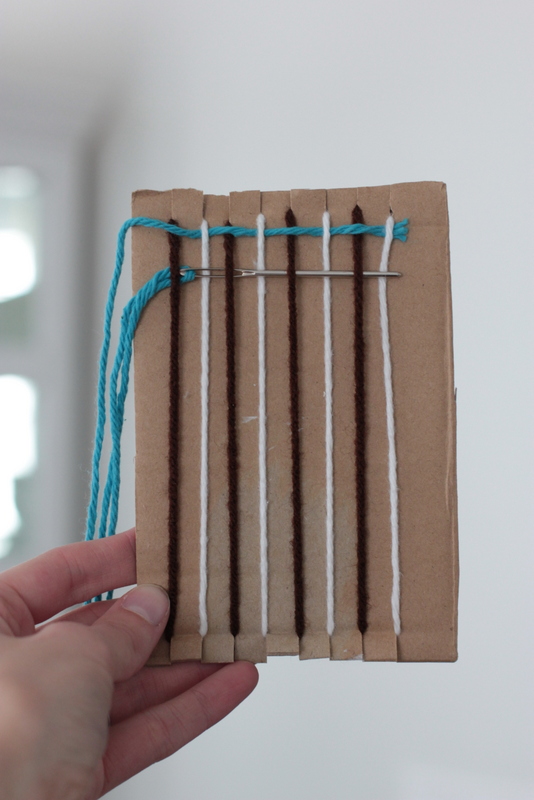 Go back the other way only this time go under the brown yarn and above the white yarn.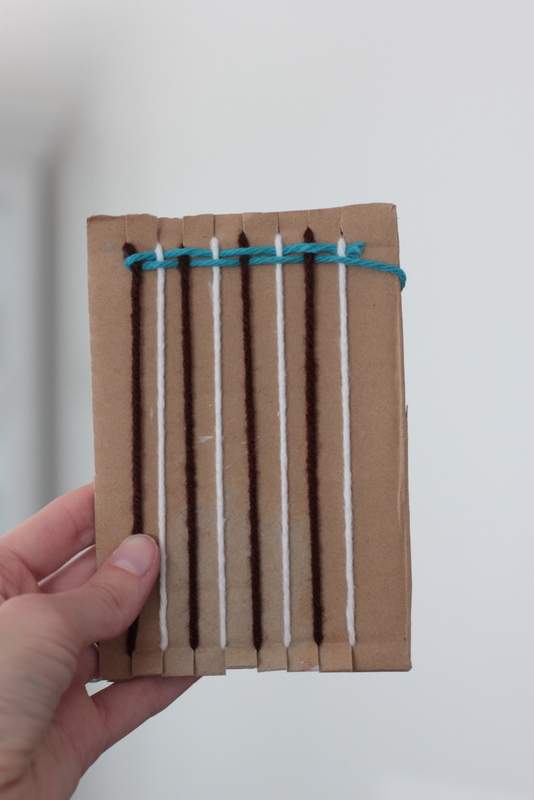 Continue weaving, pushing your work up so it is nice and tight, until you've filled the cardboard with tightly woven rows.
My boys worked on their weaving for hours – it was a perfect quiet, methodical, thinking craft that we all loved.