I finally finished this quilt (tutorial here) I started a ridiculously long time ago. Sometimes, it just takes a while to make a quilt.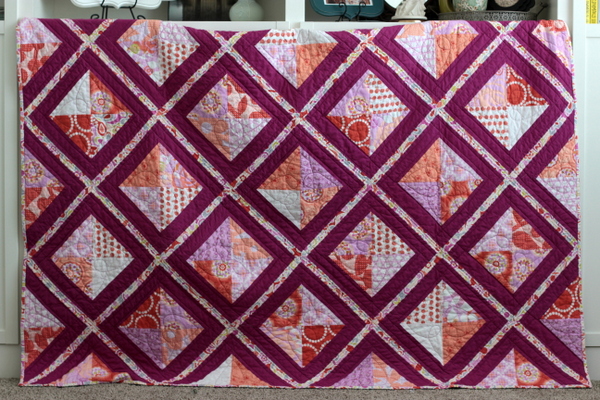 This was my first time paper piecing (here's my paper piecing tutorial) and it was really fun and easy, but it does take quite a bit of extra time.
Probably the reason this one took me so long to finish…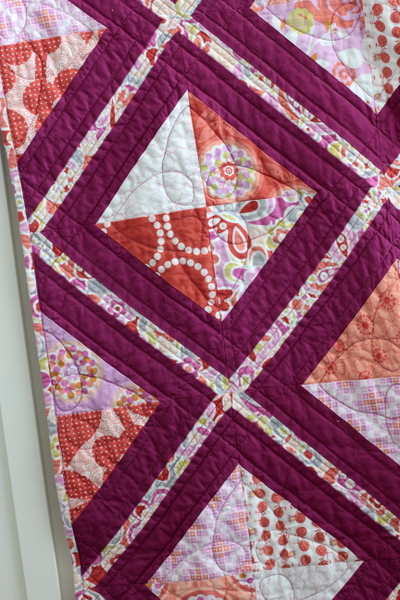 But the results are pretty fabulous I think.
This was also my most successful free motion quilting yet! I made myself a little template, just 1/4 of the whole design, and traced it onto the fabric. I hope someday I'll be able to just wing it, but I have to have lines to follow for now. But this design was really easy and I LOVE how it turned out.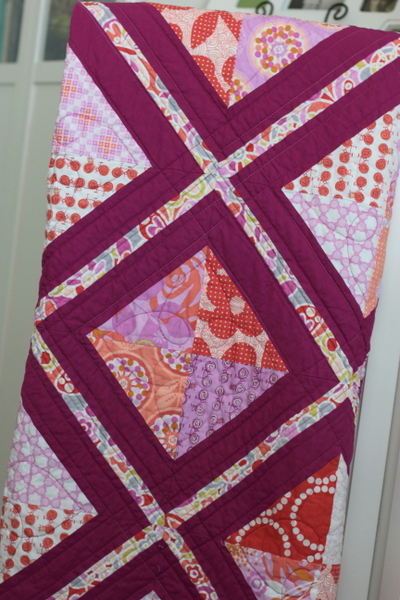 This is also the girliest thing I think I've ever made, and since I just birthed my fourth son, it's my favorite quilt right now.
If you haven't tried paper piecing, this is the perfect quilt to start with – you'll love it!