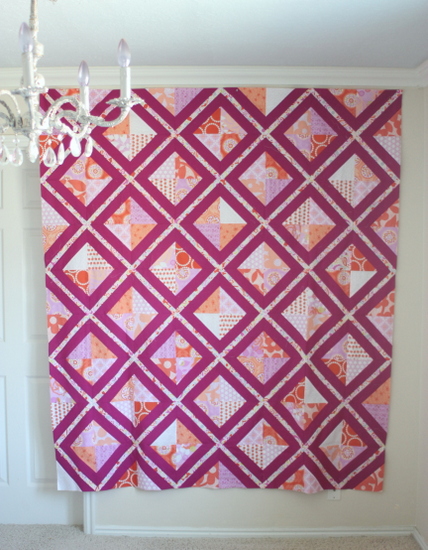 I started this quilt about a year ago and kept moving on to other projects and leaving it in my to-do pile. I don't know why, cause it's beautiful and was so much fun to put together.
I used mostly an older fabric line called Weekends for Free Spirit Fabrics (designed by Erin McMorris) with a few extra random prints from various other lines.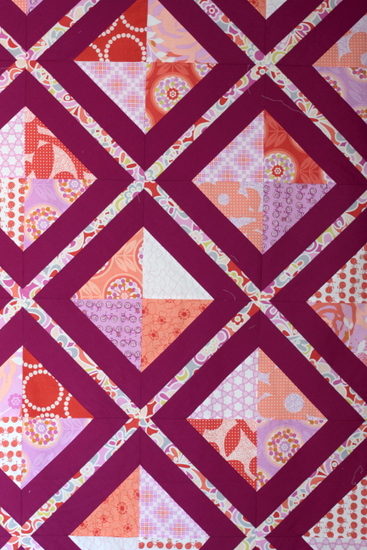 I drew up a diagram and arranged my fabrics in a random kind of way then used that to make sure I was piecing every block correctly.
Here's how to assemble the block:
1. First cut paper squares to the size of your unfinished quilt blocks – mine were 9 1/4″.
2. Draw the lines – my center sashing piece is 1.5″ wide so I drew lines 3/4″ to either side of the diagonal center of my paper square.
The plum sashing is 2.5″ wide so I drew my second line 2″ from the first. (Subtract 1/2″ (when using 1/4″ seams) from the width of the second piece and draw a line that far from the first.)
**I drew my lines on BOTH SIDES OF THE PAPER. It takes a little more time but yields far better results.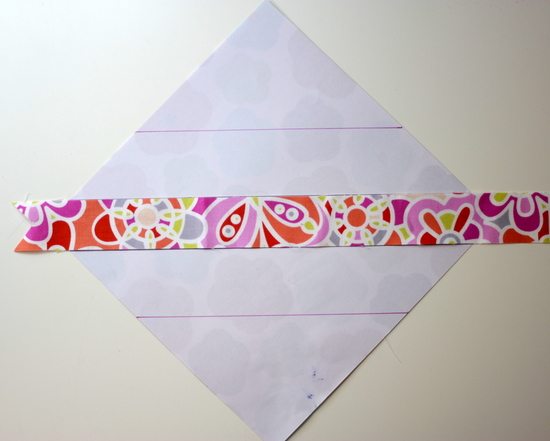 3. Line the center strip up with the line toward the top of the paper.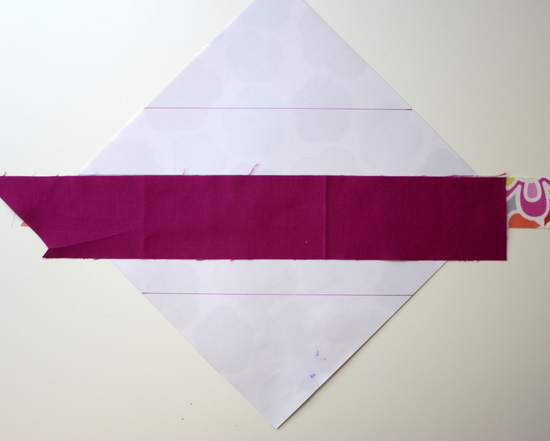 4. layer the second strip on top. Pin, being careful not to shift the fabric from the guideline.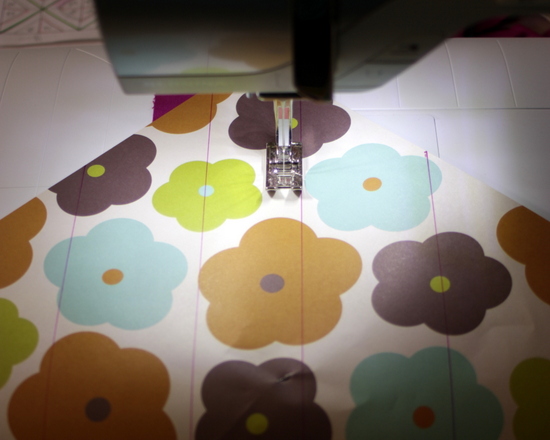 5. Flip the whole thing over and sew with the paper up.
WHY: If you sew with the fabric on top, the fabric will stretch slightly and the paper will not. ALWAYS sew with the stretchier layer on the bottom – the feed dogs help distribute the extra fullness and prevent stretching. 
My standard presser foot is a titch wider than 1/4″ from the center to the edge, so I sew with the guideline on the paper every so slightly inside the edge of the presser foot.
Use a smaller stitch length, I use about 1mm (this makes separating the paper and the fabric much easier).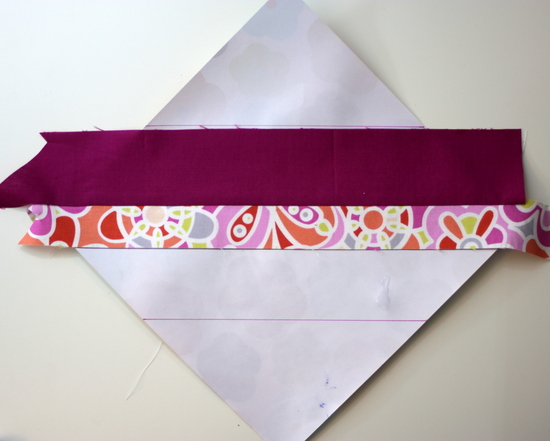 6. Press the first two strips open. The edge of the second strip should line up with the second guideline.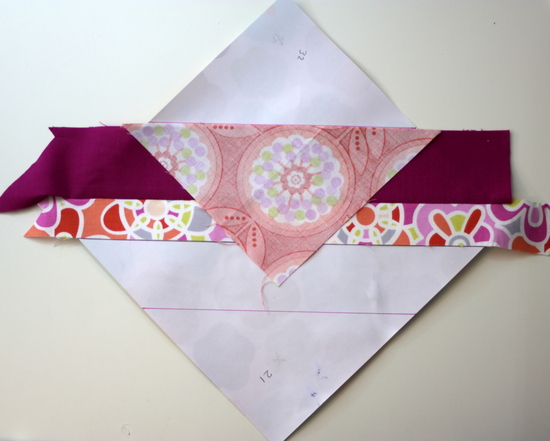 7. Grab your next piece and match it up to the guideline. Pin and sew, again with the paper side up and press.
8. Continue sewing the remaining two strips to the other side, pressing as you go.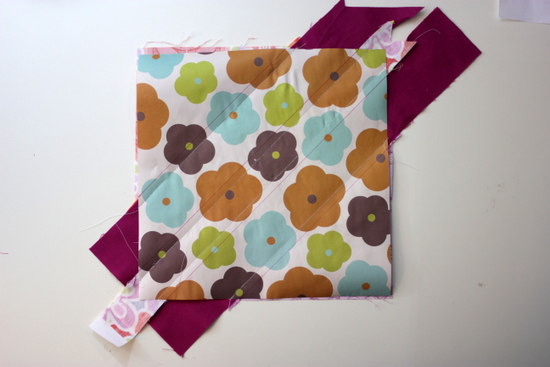 9. Trim the excess fabric exactly along the edges of the paper square.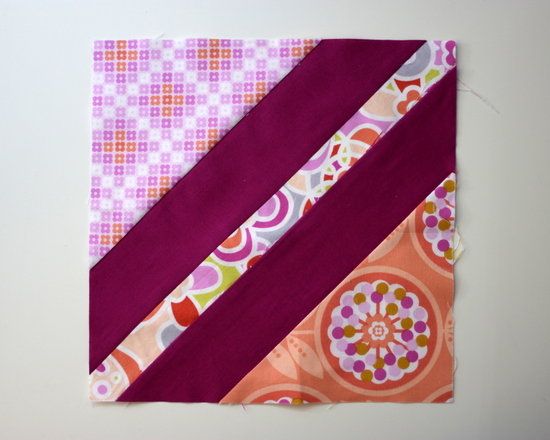 9. And you have created a perfectly square and precisely pieced block. EASY!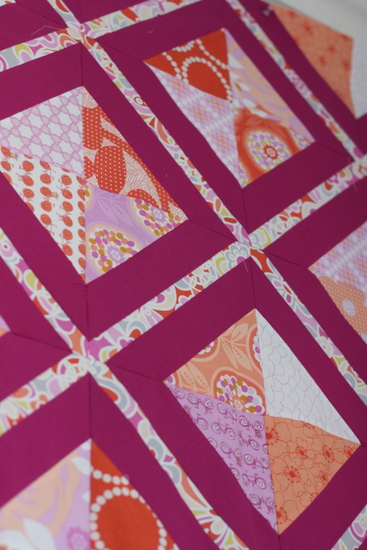 Refer again to your diagram and sew the blocks into rows, then sew the rows together. Press all seams really well and enjoy your beautiful quilt!