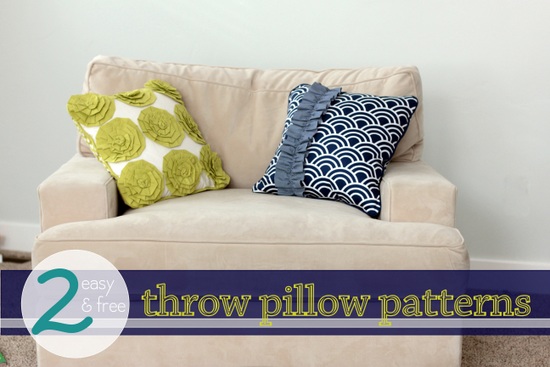 Throw pillows are one of my favorite home dec sewing projects. They're super easy to make so it's easy to update them every year or so.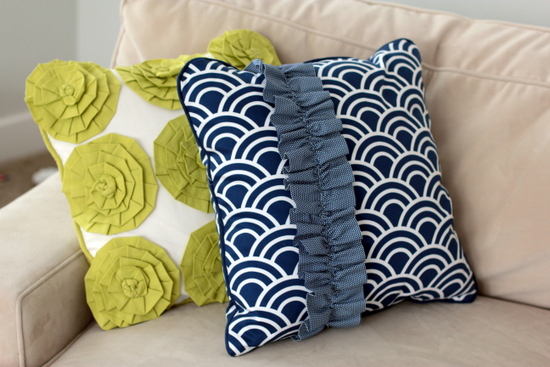 These are two of my favorites – my rosette pillow and the newest ruffle pillow.
INSTRUCTIONS
For an 18×18 pillow, cut two square of fabric, 18″ x 18″.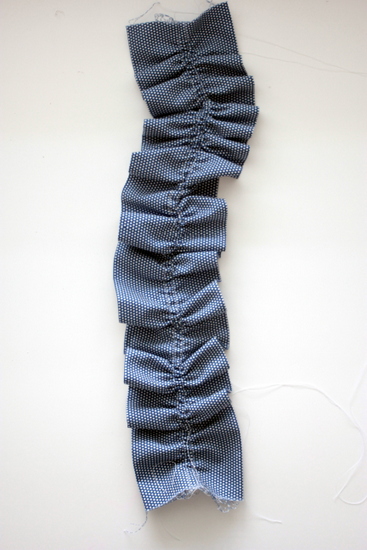 Make a ruffle – cut a piece of contrasting fabric WOF/42″ x 8″. Sew it into a long tube and turn right side out, Press so the seam is in the center back, not on the side.
Sew two rows of gathering stitches down the center and through both thicknesses – for gathering stitches, use a 4mm stitch length. Sew the two rows 1/8″ apart and leave long thread tails on either end.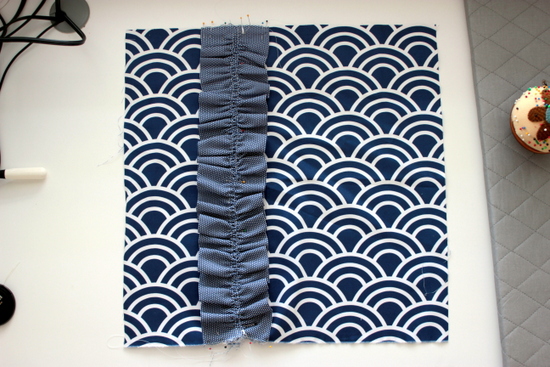 Lay the ruffle on the pillow front so it's either to the left or right of center. Pull up the gathering stitches until all the gathers are distributed evenly and the ruffle is the same length as the pillow front.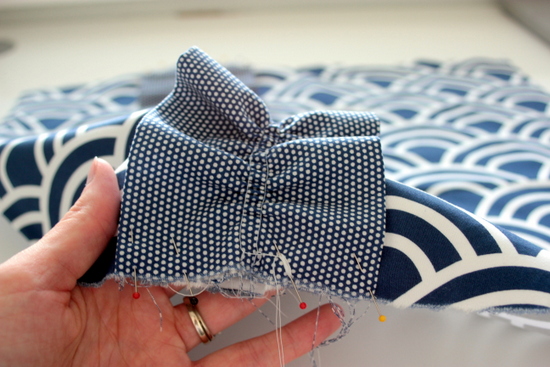 I find it works best to pull up the gathering stitches and then wrap the thread around a pin so the stitches don't accidentally slide down. Work with the gathering stitches from both ends until you like the look.
Then baste the ruffle to the pillow front on both ends.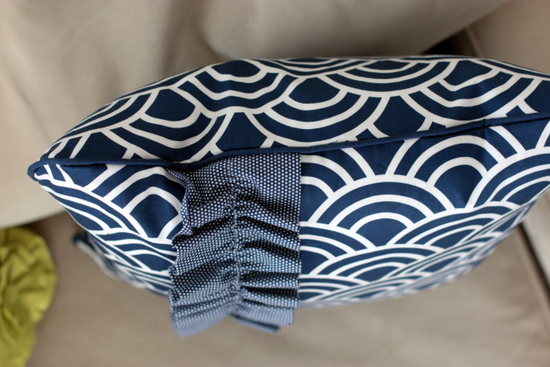 If you want your pillow to have piping, make it now! Wrap a long strip of fabric around a piece of piping, and sew as close as you can to the piping with a zipper foot.
Pin the pillow front and back pieces right sides together. Insert the piping in between the pillow front and back, curving it around the edges to give rounded rather than square corners.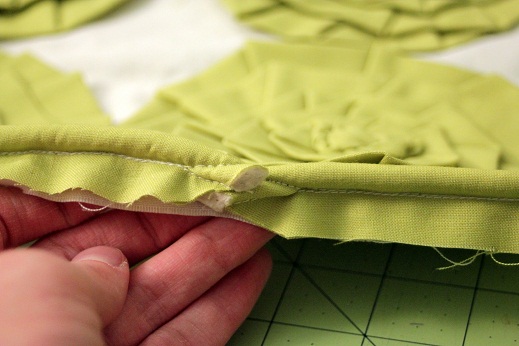 Where the piping meets, pin it so it curves off the fabric and overlaps with the other end (the last picture in my rosette pillow tutorial  for more detailed instructions on how to do that.
And don't forget to leave an opening to turn the cover right side out! You can hand sew it closed when you're all finished.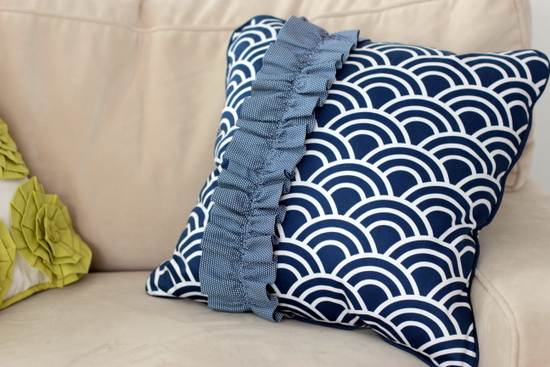 And that's a ruffle pillow. The patterned fabric is a little busy with the ruffle…I wish I had done a plain pillow with the patterned fabric and a solid fabric with the ruffle but…oh well! That's the beauty of throw pillows – I'll make another one in a few months.