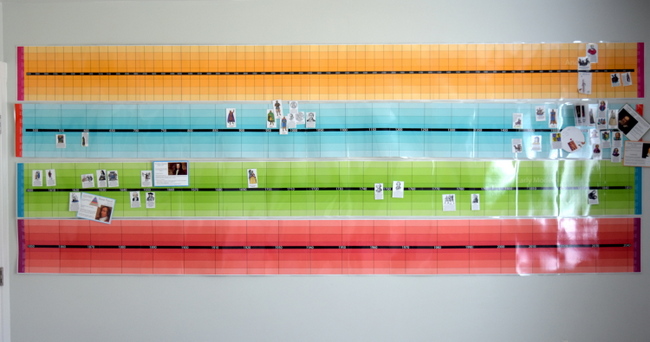 For the last few years I have wanted a timeline wall to keep track of what and who we're learning about and where they fall in the "Story of the World." History confuses me…I can't keep dates straight but having a timeline on the wall in our play room has really helped me put and keep it all in order.
I wanted a customized size (about 10′ long) so I created my own and had it laminated and I love putting up all the little figures with my kids after we've read or talked about a historical event or figure. I love to see our timeline getting crowded in parts and am excited to fill in all those blank spaces.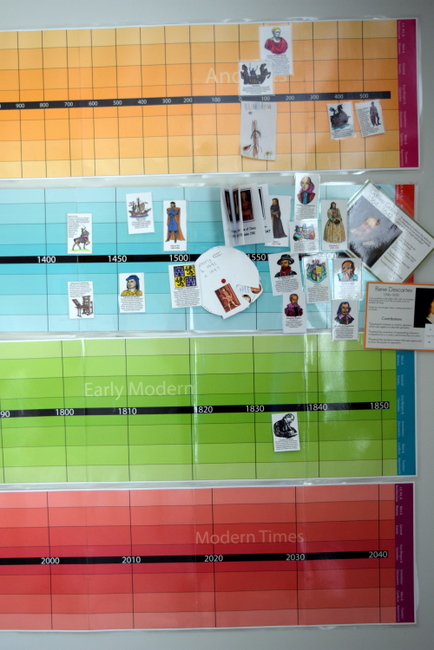 I broke the last 6000 years of history down into 4 time periods:
I linked each timeline to a PDF document that you can print out, tape together, laminate, and hang if you have the wall space and the motivation! I love it, I think you would too :)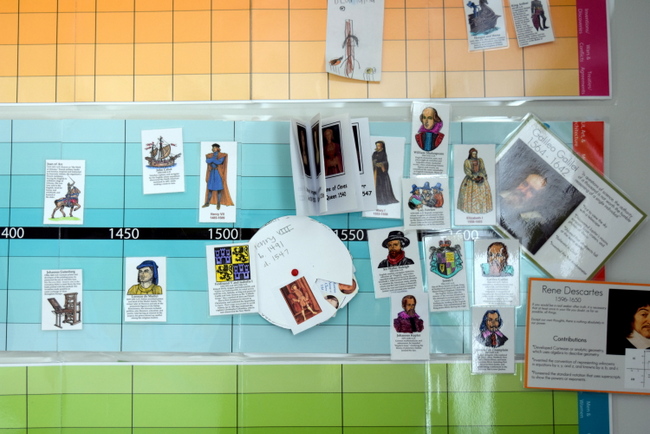 We've been reading Our Island Story by H.E. Marshall so we've learned a lot about the history of Europe and all the Kings and Queens. We have a lot of figures up in that part of our timeline right now.
We're also listening to Story of the World Volume 3 and so we're learning about early American history also.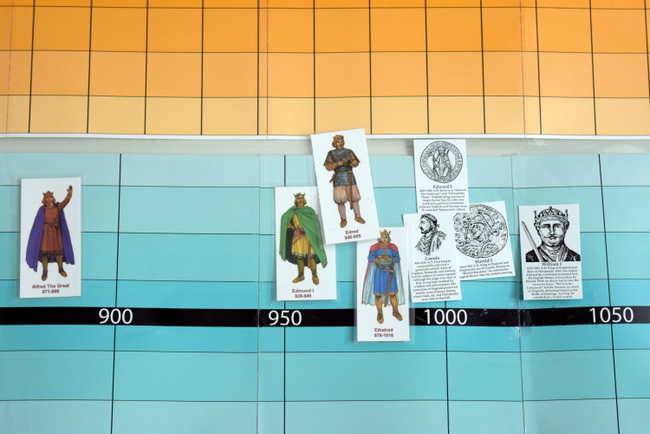 And more from the early European rulers.
We read a lot of non-fiction books about people too and I'm trying to create little timeline figures to put up about everyone we read about – Anne Frank, Walt Disney, etc. The more the better!
Most of my timeline figures are from a CD-Rom produced by Homeschool in the Woods. I bought the full edition with all the timeline figures on eBay for $12. What a steal! I love them so much I would be willing to pay full price.
Have you thought about timelining? It would be a great thing to start this summer!