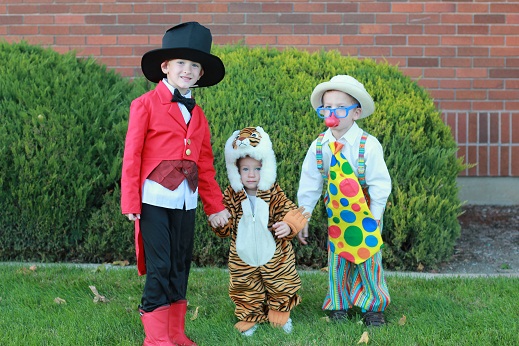 A big factor in my new found love of Halloween has to do with themed costumes. I don't think we'll ever go back, at least if I can get the kids to keep playing along!
And since I feel like I'm running a circus most of the time, that's what we decided to go with for Halloween this year. That and we had that adorable tiger costume…
The circus! Isn't it great?!? More pictures to come when I finish Boyd and my costumes…
But these circus costumes were pretty easy to put together, especially since I already had lots of the pieces.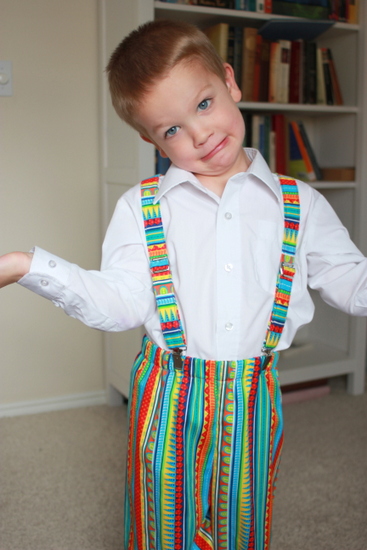 I did have to make clown pants and suspenders. For the pants I used McCalls M5965. They have a cuff around the bottom so they're poofy and silly and I love how they turned out.
I could pretty easily have made my own pattern for these pants but I really prefer to use commercial patterns if at all possible.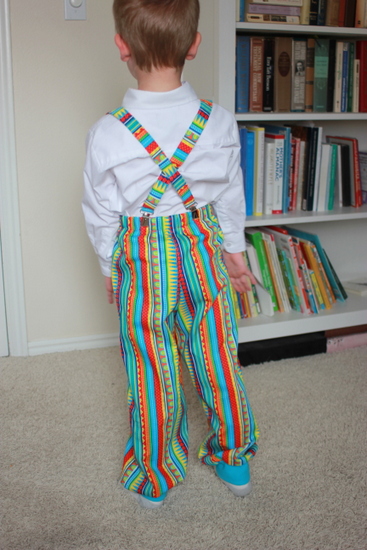 The toddler suspenders I made – check out my tutorial and think of a reason to make some already. They are very easy and only take about 30 minutes so get crackin'!
The hat, glasses, and tie I found at Walmart. Whew.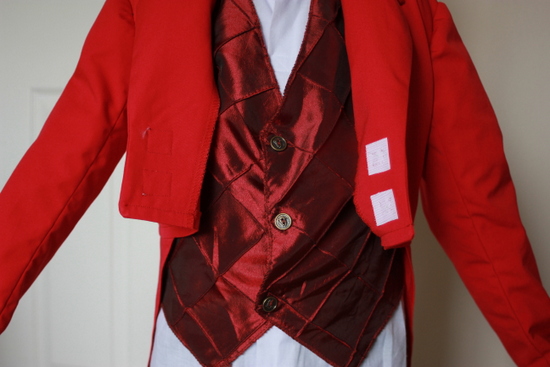 Aaaand the ringmaster coat. Isn't it great?!? I used McCall's M6143 and added that velcro to keep it closed and some buttons just for show.
This is a fine pattern except beware the sleeves – there is a lot of fabric to ease in the shoulder and mine were not perfect even after 3 tries. I just need more practice I suppose…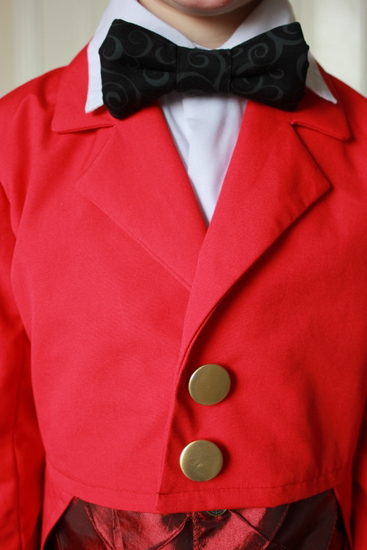 The bow tie is my favorite. Tutorial coming soon!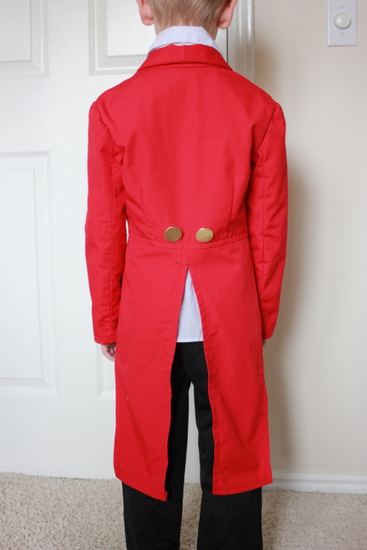 And more just-because buttons to polish the whole thing off. I think it adds just the perfect touch of ringmaster fanciness.
As for Boyd and I…you'll just have to wait and see!!