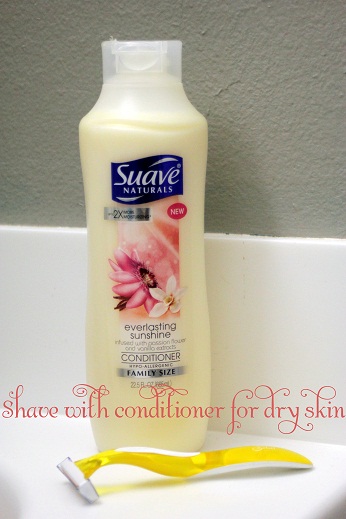 I have had SERIOUSLY dry skin forever. Or at least since I moved to Utah…
I tried lots of different things. Cetaphil lotion works really well but it's EXPENSIVE and I've found that conditioner works just as well and is so much cheaper, plus I love a product that does double duty.
Try it. You'll like it.