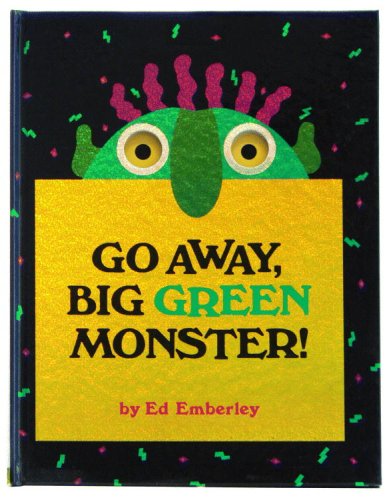 Go Away, Big Green Monster!, by Ed Emberley, is one of our favorite books. I have to keep it hidden because I don't want Joel ripping the monster's nose off, but he loves this book and wants to read it every day. I love how the monster starts out with just eyes and then each page adds another facial feature. Because of this, Go Away, Big Green Monster! is a perfect book for teaching/learning about parts of a face. Your child can point to each new feature on the monster's face and then on his or her own face. The colors are bright and vivid, making this book a great resource for teaching about color as well.
This book is also great for giving kids a tool for banishing the monsters in their own imaginations – just make them go away one step at a time!
Last week I wrote about a fun craft to do along with this book on Blissful Kids. Enjoy the book and the craft!