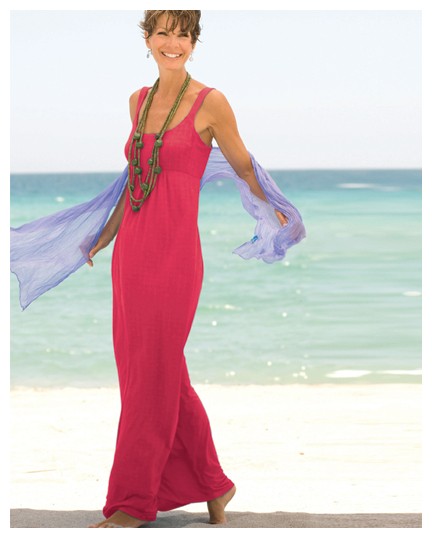 I recently heard about a great new casual women's clothing line called Fresh Produce and got to review this fabulous Malibu Maxi Dress. Here's what I love:
the fabric – soooo melt-in-your-hand, curl-up-on-the-beach soft and THICK. rayon lycra is my new fave
the color – "sangria" is in my top three favorite clothing colors. it's bright, it's fun, it's summery…
the details – the cut is comfortable and roomy, but also kind of fancy at the same time with some cute gathering in the bodice back
Here are some of my other favorite fall fashion items: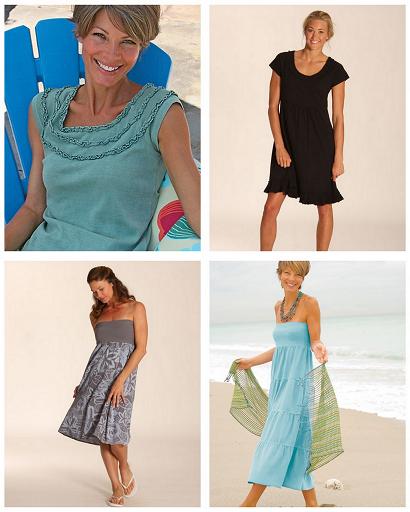 I love the swim cover ups especially – they're more mature than a lot of other cover-ups I've seen, for all ages of women. And I LOVE that ruffly top too.
If you see what you like here, check on Fresh Produce Clothing
Fresh Produce makes me miss summer! Can't wait to get out in the sun with that great dress…
{Thanks to Fresh Produce for providing a review sample to VanillaJoy.com.}