To get ready for St. Paddy's day, we made some sweet smelling shamrocks. Here's what you'll need:
glue
ribbon
scissors
green jello
hole punch
shamrock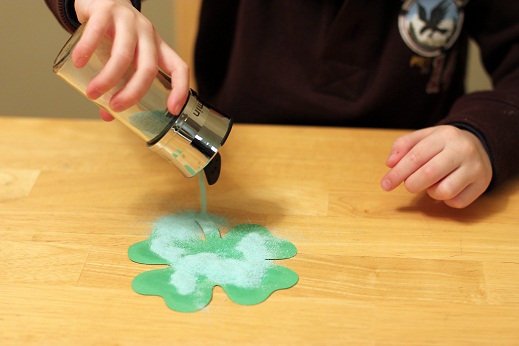 Pour green jello powder into a spice jar or salt shaker. Apply glue in whatever pattern suits your fancy and coat with jello.
Give to friends and neighbors as greeting cards or hang from your lights and ceiling to enjoy for the next few weeks!