Summer Kickoff Giveaway — Hapari Swimwear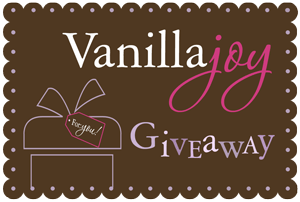 In the past I have HATED buying swimsuits, but this summer, with Hapari, it was actually fun and easy to find one I liked that fit well and looked good. And they're doing a giveaway, WAHOO!
THE PRIZE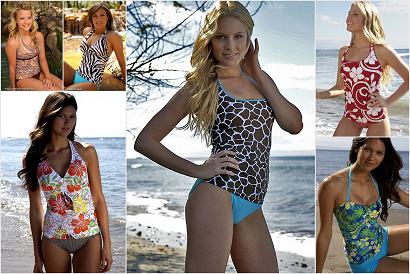 Hapari swimwear is providing today's giveway.
One VERY lucky reader will get one of the fabulous Hapari swim suits!
MY REVIEW
Lucky for me, I live in the same city as Hapari, so I can go try on all the swimsuits I want. If you're not so lucky, you can still go to their website, which has all the same gorgeous swimsuits as the store, so you don't need to make a special trip all the way to Utah for your swimsuit this year. Whew.
So I got to go try on all their different styles (v-neck, sport, butterfly, scoop) and patterns and choose my favorite swimsuit, which I love more than I've ever loved another swimsuit before because it's cute AND is long enough. I chose the Giraffe Sport Tankini with the Aqua Tummy Tuk Bottoms, and I love it! It's a little bit sassy and a little bit classy at the same time. I can't wait to wear it to the pool! Here's why:
1. It's modest. I'm 6'2″ and finding a one piece that is long enough in the torso or a tankini that actually hides my tummy is nearly impossible. In the past I've only been able to buy a swimsuit from one place, and their selection wasn't great.
Hapari tankini swimwear is long, even for me. And if you choose the Tummy Tuk bottoms, you'll have plenty of overlap. (If you like to show a little more skin, they have bikinis as well…)
2. It's well made. Flimsy swimsuits are often the same price as the expensive ones, and by the end of the summer you're suit is thrashed. Hapari swimsuits are made from thick fabric that will hold its shape and stay looking great for all of this summer and next summer too!
3. The selection is perfect. There are 4 basic styles: Sport, Vneck, Butterfly, and Scoop, and each style comes in several different prints. So you choose the cut that looks best on your body (I prefer the Sport, which has a little more coverage up top) and pick your favorite print in that cut. They even have plus size swimwear. Then choose bottoms to match – I love that they have polka dots and solids that you can mix and match with the tankinis.
4. Room to Grow. Each Hapari swimsuit has a little pocket in the bra part for breast inserts, if you need some help. I'm telling you, after only 2 kids I'm thinking I'm going to need something soon! Nobody has to know…
The store itself was a fun place too. I went on a Saturday afternoon and the place was buzzing with groups of girlfriends and moms and daughters. There was even a guy there! The store has a really fun beach/island theme and the dressing rooms have straw roofs with colorful curtains. The girls next to me in the fitting rooms were having a great time trying on suits and gabbing.
Hapari is the key to one stop swimsuit shopping this year for all the women in your family. Check out their website or visit the Hapari store and pick our your suit for this season!
GIVEAWAY RULES

Visit Hapari.com
Come back here and tell me which tankini is your favorite before midnight Sunday, June 14.
A winner will be selected and announced at the top of this post on Monday.
Only one comment per person unless you earn extra entries.
Giveaway open only to residents of the continental United States…sorry.
EARN EXTRA ENTRIES
You may earn 1 extra entry each for doing the following (make a separate comment for each thing you do):
Follow me on Twitter
Tweet about this contest with link back here (copy and paste http://www.vanillajoy.com right into the text box)
Subscribe to my feed
Sign up for my newsletter
Add my button to your sidebar
Comment on any non-contest post (must contribute to the conversation)
Facebook about the contest
GOOD LUCK and THANKS, Hapari!