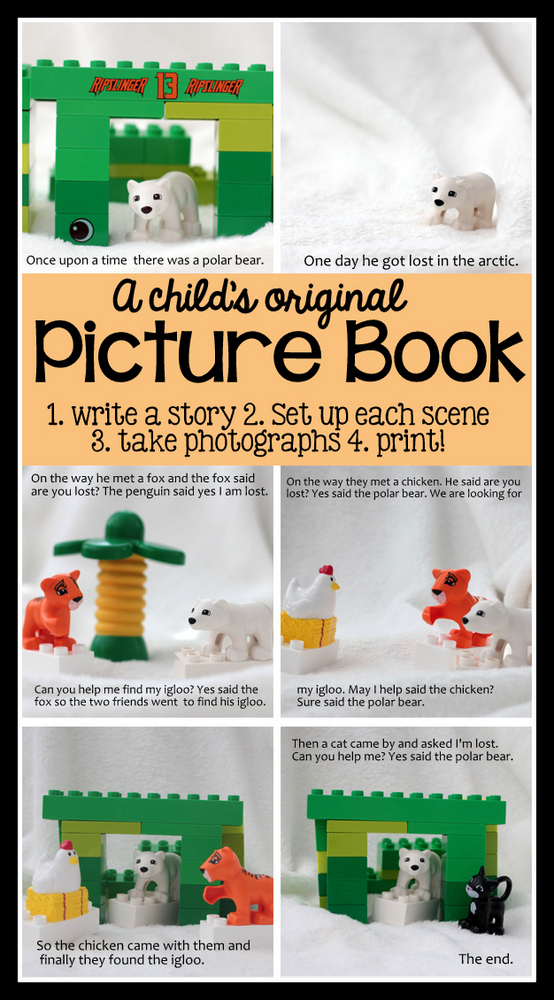 Our summer has been full of stories. Elliot has been enjoying writing stories and typing them on the computer – I insist that he handwrites them first so we can get plenty of handwriting practice in.
For this story, he wanted to "illustrate" it after typing it on the computer. We got out our Legos and set up each scene. His story had to be altered a little bit to fit the characters we could find, but he made all the necessary changes and got to work! He was the director, I was merely the photographer. He set everything up and told me when to take the picture.
He's going to print off each picture and put them in a little photo album to give to his cousin. What a great, original, creative gift!
This has been a wonderful way to keep our brains busy this summer and it was all his idea. The very best kind of learning…