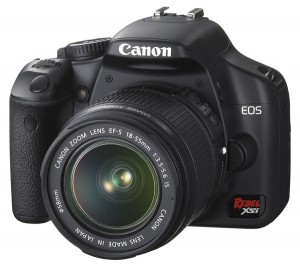 Over the Christmas holiday, I was charged with taking a picture of my family since I brought my Canon Rebel XSi along. We got everyone situated, I set the timer, took my place, and smiled for the flash…and then another flash…and then another…until 10 pictures had been taken, right in a row! I had no idea this Canon digital camera did that!
I love this feature now and have used it several times since. When you're using the timer, it's sooo nice to be able to automatically take 10 consecutive pictures. This fabulous feature saved us so much time because we got so many at once.
I'm serious, if you're looking into buying a digital SLR, go with Canon. I am loyal for life!