Since spring is in the air and Easter is this Sunday, we were in the mood for some flowers…
Here's what you'll need: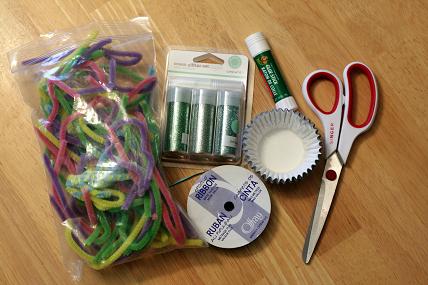 pipe cleaners
glitter
glue
ribbon
muffin papers
scissors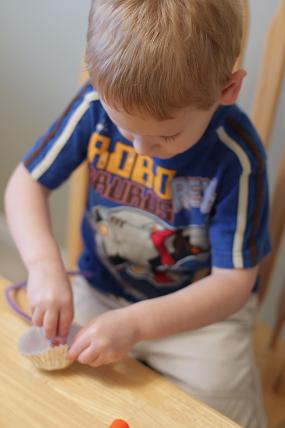 Poke a hole in the muffin paper, insert pipe cleaner, and glue a short tail down on the inside. Glue and glitter to your heart's content. Make several and tie with a ribbon.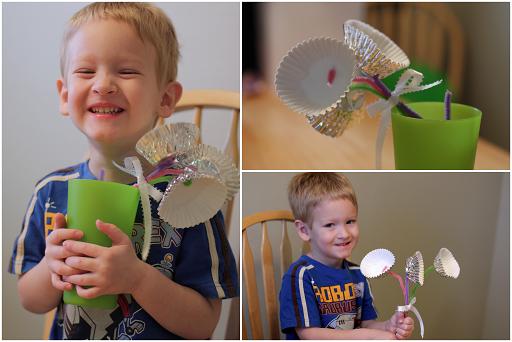 Now we're ready for spring and Easter!
{Idea from The Toddler's Busy Book by Trish Kuffner}