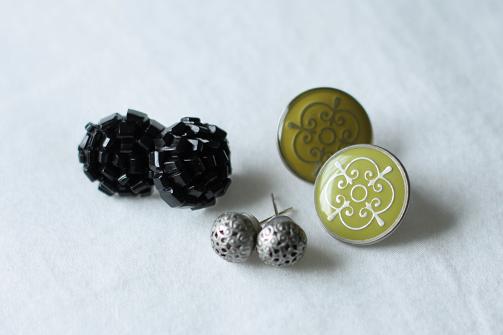 My new obsession is handmade earrings. I'm no beading genius, but I don't have to be with these kinds of earrings.
The black and silver pair are…wait for it…wait for it…BUTTONS! Or were…I chopped the shanks off (they have to be shank buttons) and hot glued them to some earring posts from Michaels. The green pair are made from some eyelets I found in my scrapbooking stash. The possibilities are endless! Anything with a flat back can be hot glued to a post and made into earrings!
I particularly love the black pair. I bought those buttons yesterday at WalMart for $1.58 and wore them today as earrings!
Now I will be checking button selections wherever I go!