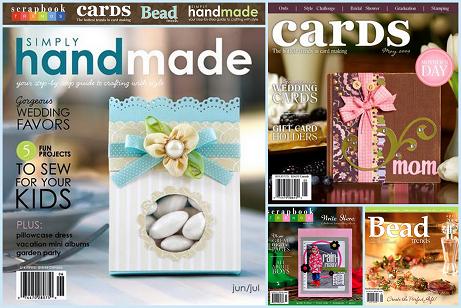 I posted a few months ago about Northridge Media, the publishing company behind the fabulous craft books Simply Handmade, Cards, Bead Trends, and Scrapbook Trends. You used to be able to buy these jam-packed idea books for around $7 per book, depending on which series, which isn't a bad price considering how each book has very few advertisements and hundreds of ideas.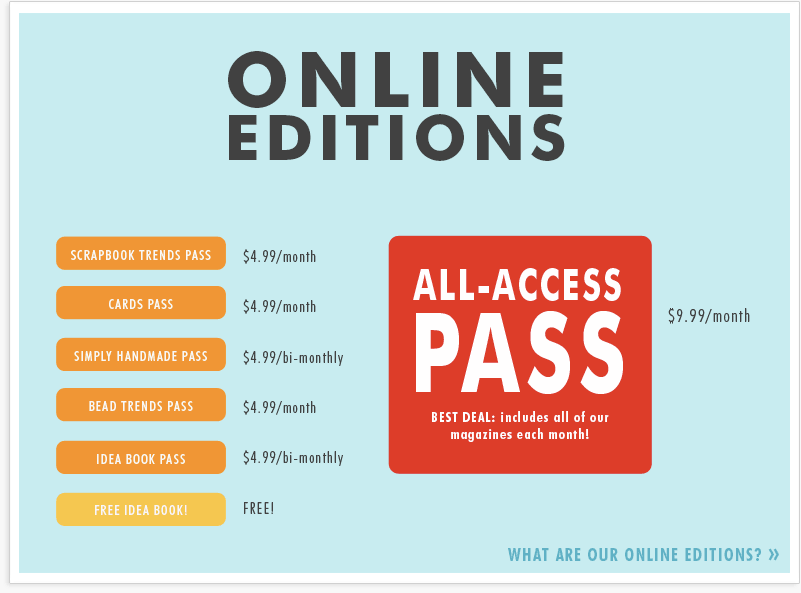 However, Northridge Media is going digital! You can now purchase each book separately for either $4.99 per month or every other month or an ALL-ACCESS PASS for $9.99 per month and have access to all 4 regular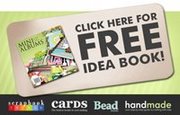 books plus Idea Books!
To see how you like the online format, Northridge Media is giving away FREE access to the Mini Albums Idea Book. I am really enjoying the online thing for lots of reasons:
my craft room is less cluttered
I can highlight my favorite things on each page
I can add my own notes
I can bookmark my favorite ideas by category so they're easy to find and come back to
I can view one page at a time or a two page spread
I can zoom in or out
some of the advertisements have links on the pages so if I'm interested, I can immediately browse the website
it's lots cheaper!
Check out the free idea book and let me know what you think!