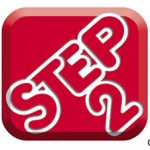 We are swinging into summer early this year with one of Step2's new spring products!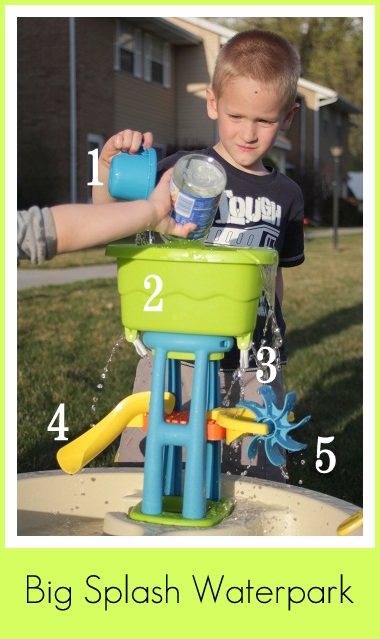 We received the very splashy Big Splash Waterpark toy to review and it is a shame the blistering hot summer is not really here yet because Gus and Elliot want to play in the water every day!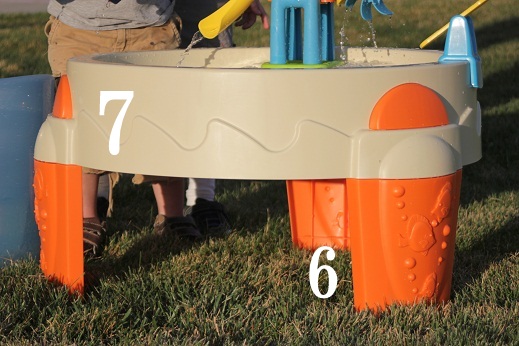 This water toy has some great features that we all love:
pouring cup with handle
bucket-o-water
adjustable flow stops
slide!
water wheel
sturdy and bright orange legs AND
fun wavy pattern
My personal favorite is #3 – those little while valves either stick straight down to let the water flow out of the green bucket or you can turn them out to the sides to hold the water in. Filling the whole thing up and then opening the floodgates is just too fun.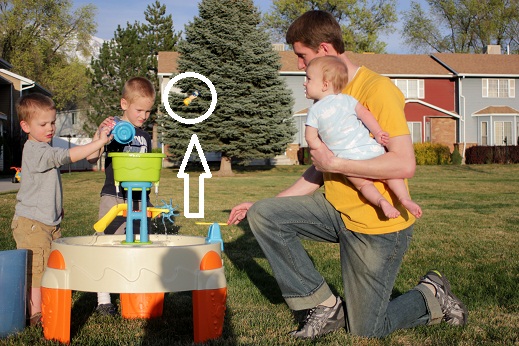 But our collective favorite thing is the diving board and the little boy and girl that come with the Waterpark. As you can see, you clip the catapult diving board onto the side of the pool, position the boy/girl on the end, and aaaaaAAAAAAAHHOOOOEY! Perfect landing, right in the swimming pool. Over and over and over and over again…
As always, Step2 products are brightly colored, well designed, and high quality. From our experience with Step2, we expect the Big Splash Waterpark to provide hours of entertainment for many summers to come. Now if the HOT weather would just come to stay…
Happy Summer!
{This product was provided to Vanilla Joy for review purposes.}