I love Creative Memories' Shape Makers – they have such unique and usable shapes, they're heavy duty, and the size is perfect. My new favorites include the Puzzle Maker, the Sweet Heart Maker, the Tag Maker, and the Square Maker. And guess what?!? All 4 of these shape makers will be included in the g iveaway next week…so excited for that!
Here are some fun things I've been doing with these awesome Shape Makers.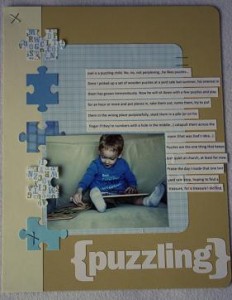 (Tools: Creative Memories Puzzle Maker &  Corner Maker, QuicKutz Silhouette Digital Craft Cutter)
The Puzzle Maker is perhaps the most adorable thing of all time. Although it's hard to choose my favorite between the puzzle and the Paisley Maker…these two are tied for first.
Being the mother of one, soon to be two, boys, this punch will come in handy all the time. That puzzle shape is so versatile – this happened to be a page about puzzles because my son loves puzzles, but I will continue to use it for so many other things. Sometimes you just need a cute shape, and I love the puzzle piece shape! It can be very boyish or girly, depending on the paper you choose, so it's completely applicable no matter the genders of your children. And it's not necessarily a childish shape either, so you could use it on cards for friends or pages about you too.
I can't wait to see  the next new shape maker Creative Memories comes up with!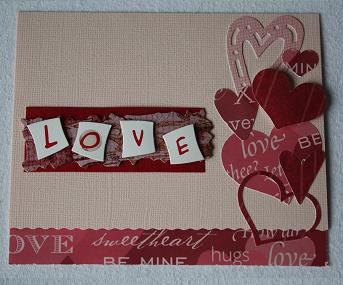 (Tools: Creative Memories Sweet Heart Maker, Cricut (various cartridges), Purple Cows Ultimate Trimmer)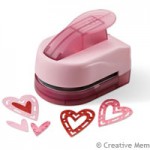 And the Sweet Heart maker is well named – it is sweet, isn't it? This is another one of those great and versatile shapes in their shape maker line. This is a great basic heart shape, and everybody needs at least one!
When you're a mom scrapbooking about your kids, hearts seem to creep into pages pretty often, don't they? I love the stenciled look of this heart and how it's basic but not simple. This is another great year-round, all ages, both genders, kind of shape maker.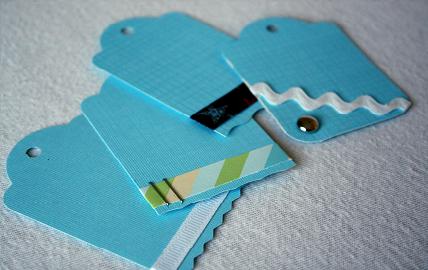 (Tools: Creative Memories Tag Maker, CropADile Big Bite II)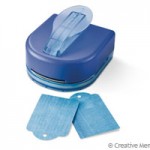 Then there's the tag maker – everybody needs one of these also. You might have a Cricut or some other die cutting machine that will do tags for you, but nothing is easier than a punch. Convenience is a big deal when it comes to scrapbooking, so having a shape maker that can punch the shape for you in 2 seconds is a must. This is another great basic shape that will get used a ton in my crafting.
I read a great idea in the latest issue of Simple Scrapbooks (I love that magazine…I wish I could give away a subscription! Maybe some day…). Cut a bunch of little tags with the Tag Maker, spice them up a bit with ribbon, brads, buttons, or other embellishments, and keep a handful with you wherever you go so you can record thoughts, feelings, or funny things your kids say. When you get ready to scrapbook that moment or event, you have a little element already finished with this tag! You can tie it to the page with ribbon, attach it with staples or brads, and you're done! And if you don't like your handwriting, you can slip it behind something so the writing is hidden.
I made up a handful of these so I can incorporate this idea into my crafting – I forget so easily and quickly, these little premade embellishment tags will help me preserve those memories without taking any extra time at all.
I'm looking forward to next week's giveaway!
{Photos taken with a Canon Rebel XSi}