Ink is something I've began using much more in my scrapbooking lately. For a long time I thought there was some big secret to achieving that look, and I didn't know how to get it in my own crafting. But I finally just bought some ink and experimented with different things.
Using ink is so fun and easy, I love it! Ink ads a dimension of color and "embellishment" without cluttering things up.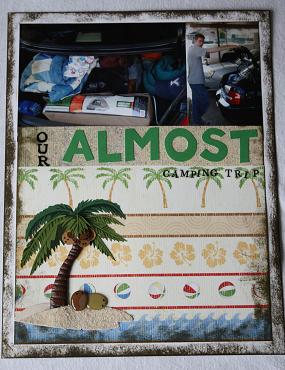 (Tools: Jolee's by You Dimensional Sticker, Tim Holtz Distress Ink, Letter Stickers)
Usually I start out with just a touch of ink around the edges, and it tends to turn into something much messier.
This page needed something – those white borders were just too boring. The ink completed my page and really transformed the finished look. My journaling will go in the bottom right corner, on vellum, of course.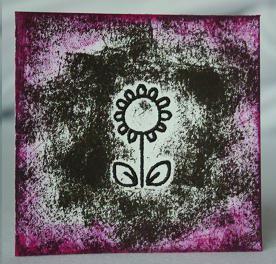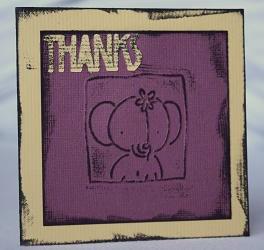 (Tools: Cuttlebug Embossing Dies, Cricut (George and Basic Shapes) Tim Holtz Distress Ink)
Here I was experimenting with inking the embossed area of a card. I did the flower first, and I got ink on more than just the raised flower portion, so I inked the whole thing. And added a second color – what the heck, right?!? Sometimes a mistake can help you create something much more interesting than what you originally had in mind.
I love the look of ink on embossed details – a smaller ink pad would probably work better if you want to be precise.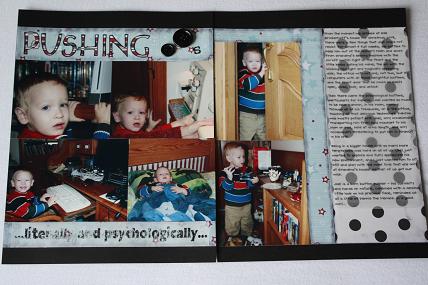 (Tools: Cricut (George & Basic Shapes))
And here I decided I wanted to ink after I had glued all the pieces down. So I used a paintbrush to "paint" on the ink around the edges. It's easier to do beforehand, but this way worked out just fine. Inking with a small paintbrush is great for small areas and getting a more precise and soft look.
What is your favorite ink brand? I haven't tried too many different kinds and am looking for suggestions – thanks!
{Photos taken with a Canon Rebel XSi}