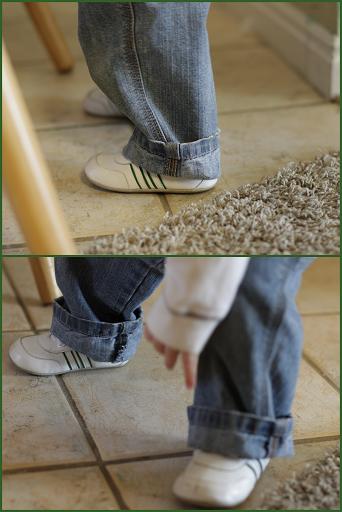 Gus is just starting to walk, and I have been really needing to get him some shoes but haven't been able to 't find anything lightweight and soft enough for his little feet and body. Robeez are just what I was looking for! They are soft soled so they won't interfere with his growing feet and super lightweight so he can still walk with them on.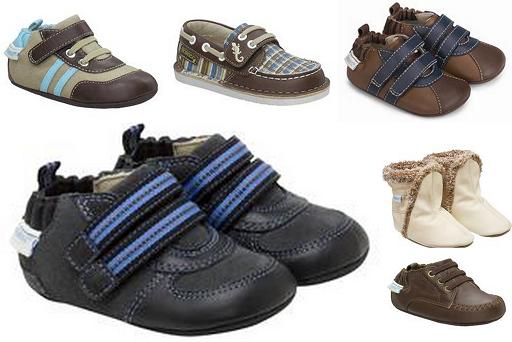 I had quite a time deciding which pair too…there are so many cute ones.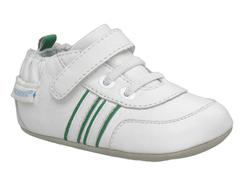 This is what we got – I love the white and green together! These are in the Mini Shoez line and each pair has elastic around the ankle so they are really easy to get on and off. They are made of water-repellent leather and have non-slip soles so they're great for indoor and outdoor wear. They are cushie and soft, perfect for my baby's feet.
They make great dance shoes, and he is totally busting a move! Doesn't he look handsome? Thanks, Robeez!