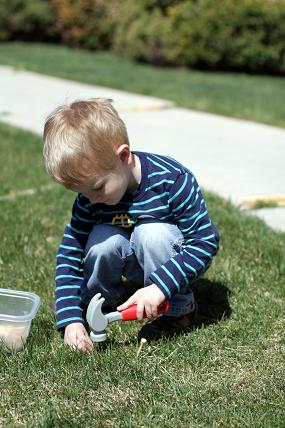 Maybe Spring is here at last!!! Today was beautiful and so we got out our outside toys and hit the grass.
Along with water art, our favorite outdoor activity is hammering golf tee nails. All you need is a toy hammer, some golf tees, and a patch of grass, and you can hammer away at your kid-friendly nails.
Find a couple of hammers – one won't be enough!
Happy Spring!
{Idea from The Toddler Busy Book by Trish Kuffner}