Guess what? We're going to have another scrapbooking/craft giveaway starting in 2 weeks (March 2)! In the meantime, I will be posting about some scrapbooking ideas and products I've recently found useful.
I'm not a scrapbooking genius, not really super original or creative, but I love scrapbooking and putting my memories into a book. Please share your ideas throughout this week, and email me your pictures so we can all get ideas from each other.
________________________________________________
As you will see, my scrapbooking style is mostly about journaling. Recently I have discovered that fewer pictures that tell more stories with lots of journaling is a much better use of my creative time than trying to scrapbook every picture I've ever taken.
My favorite way to do captions/journaling in my scrapbooking is on vellum. With vellum, you can have the look of printing right on paper without being limited to a certain size of paper. I love how the vellum allows you to have the pattern from the paper in the background and the type clear and easy to read up front.
I also love to put little die cut things between the base paper and the vellum – so cute! Here are some examples of how I use vellum in my scrapbooking.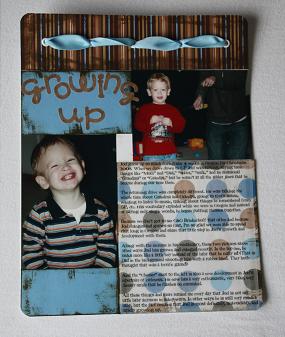 (Tools: Crop-a-Dile Big Bite II, Cricut (All Mixed Up), Creative Memories Corner Maker)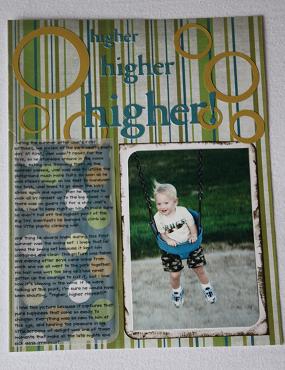 (Tools: Cricut (Accent Essentials and Base Camp), Creative Memories Corner Maker)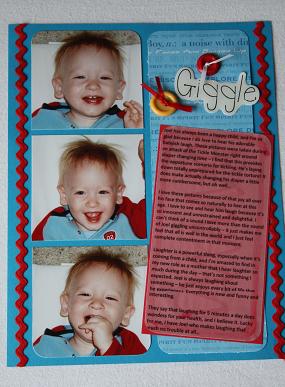 (Tools: Creative Memories Corner Maker)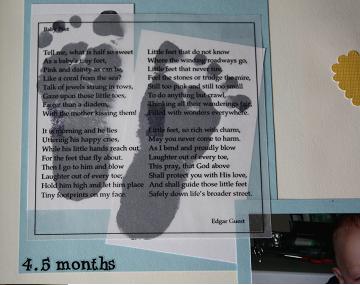 I get several pages ready and then do the captions all at once to use my vellum most efficiently. I just measure the space I have for journaling, create a text box that size, and do journaling for several pages on a single sheet of vellum. It's easy and I think very nice looking.
How do you like to do your journaling?
{Photos taken with a Canon Digital Rebel XSi}