I took tons of pictures on our summer vacation to visit family this year, and I wanted to include most of my pictures but not have tons of pages (and work).
I decided to make 5×7 collages in Picasa with 6 picture each, using all horizontal or vertical pics for each collage – each picture was about 1.6″ x 2.3″. With all these small pictures, I could include tons on each page!
My goal was to create grids of these small pictures so that each page looked mostly the same. Once I got going I discovered that making each page look the same was going to be too much work for me, so I just did whatever worked.
I did use dark brown paper for all the backgrounds and used some fun, girly, and summery accent colors and prints for the embellishing. I haven't quite finished yet – I have all the journaling and some embellishing left to do – but the project has been lots of fun!
I think all the embellishing has come from Cricut stuff, so I'll put which cartridges I used by each page. Here are some of my favorites so far: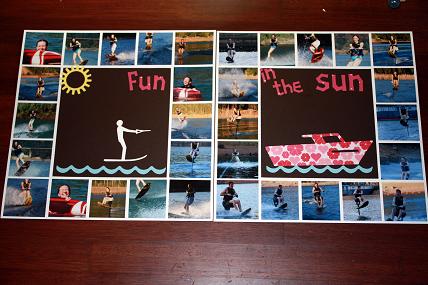 (Going Places & Life is a Beach)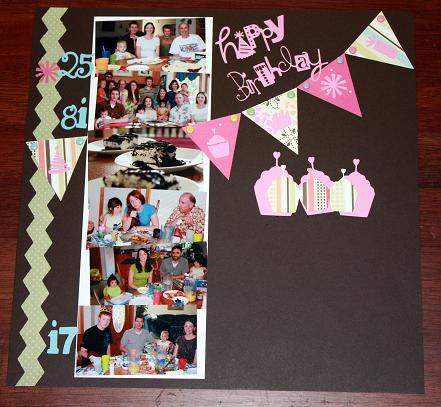 (Celebrations. This is my very very favorite page!!)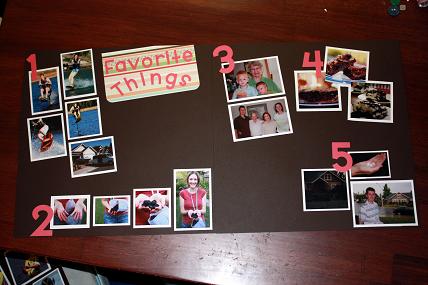 (Simply Sweet)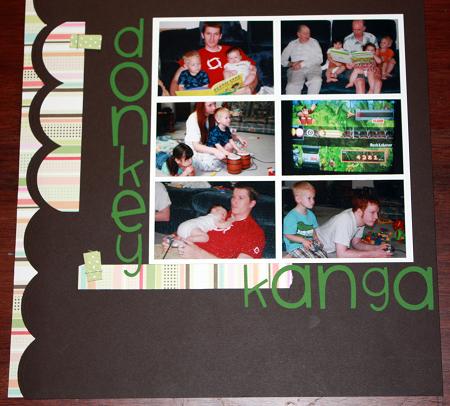 (Simply Sweet & Plantin Schoolbook)
I have seen so many cute themed albums – how do you scrapbook your travel photos???