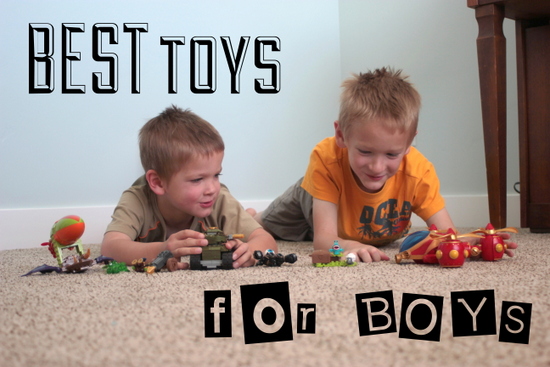 Blocks are the ULTIMATE toy for kids. I only have boys and we play with blocks pretty much every day. They're perfect for fueling creativity, cooperation, motor skills, and problem solving, and we LOVE blocks in all their forms.
Our newest block is MEGABLOKS and I think they're one of the best toys for boys. And girls. But I really only know about boys…
One of my favorite things about MegaBloks is how they come in small, medium, and large formats so whatever your child's age, there's plenty of fun to be had.
We got to try out three of the SKYLANDER GIANTS sets which are totally awesome.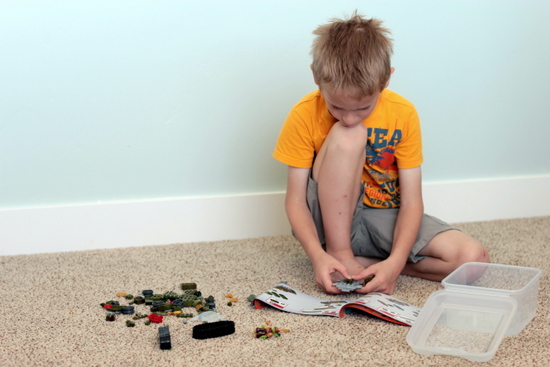 Elliot here is working on the Troll Tank.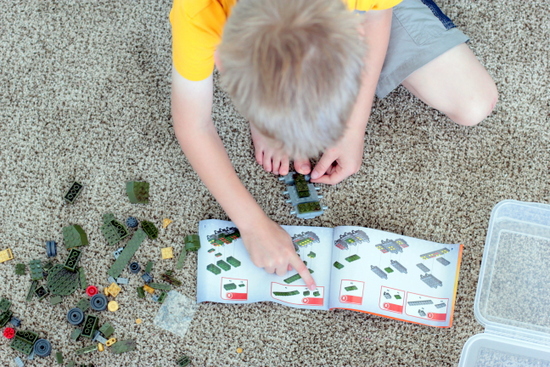 And he did it all by himself. He followed the instructions and figured everything out and it took him a good 30 minutes which was perfect, the longer the better!!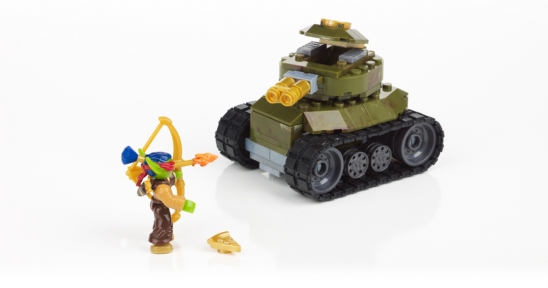 The Troll tank comes with Flameslinger, a little green man with a bow and red-hot fire arrow, fully operational tank tread tires, and rotating turret and opening canopy.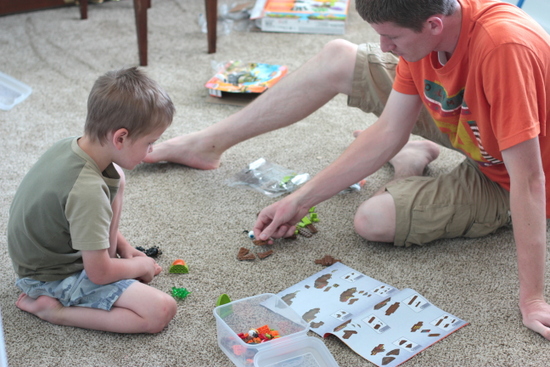 While Elliot was working away on the Troll Tank, Gus and Dad built the Zeppelin Air Ship.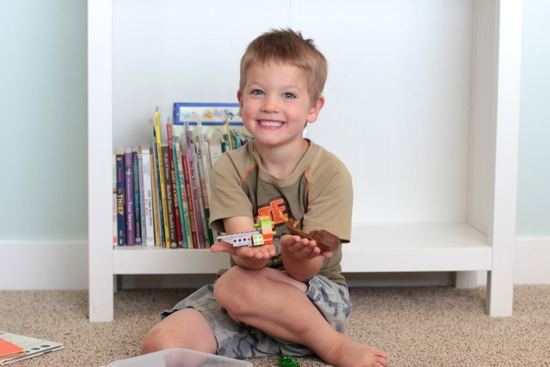 Gus is a little young to do this on his own, but he sure enjoyed doing it with Dad!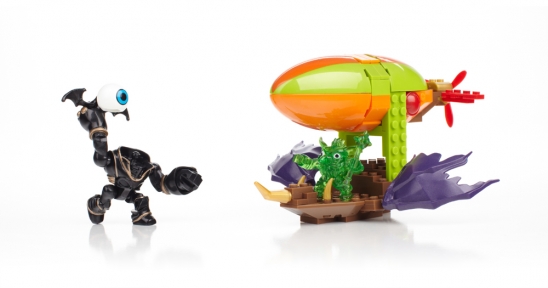 The air ship comes with a buildable Drow Zeppelin (so cool!), Eye-Brawl; Undead giant with a detachable eye (yikes!), troll grease monkey, and a cannon that really fires.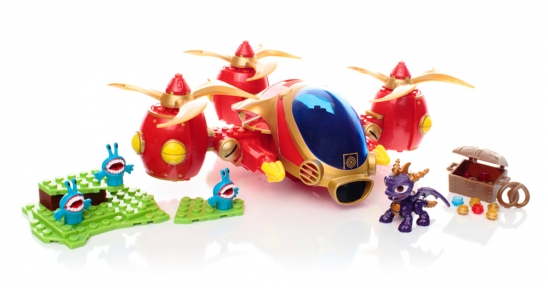 The Arkeyan Copter was refueling while Elliot and Gus played with the other two, but it is the coolest of all! With an opening cockpit, spinning rotors, and two working launchers, one treasure chest and pretzel, buildable Spyro character, and three Frigid Chompies, this one is a favorite.
The battle is on!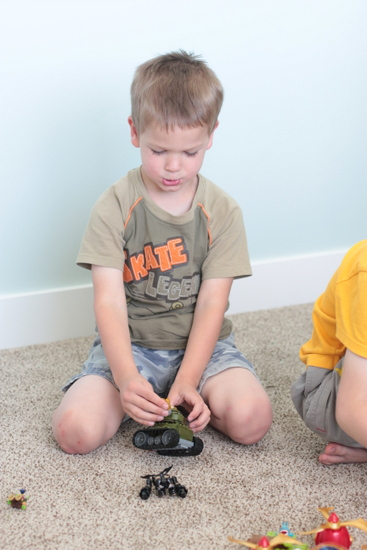 Our favorite thing about MegaBloks building sets are all the moving pieces. Each vehicle has all these moving pieces so things rotate, spin, open, and shoot.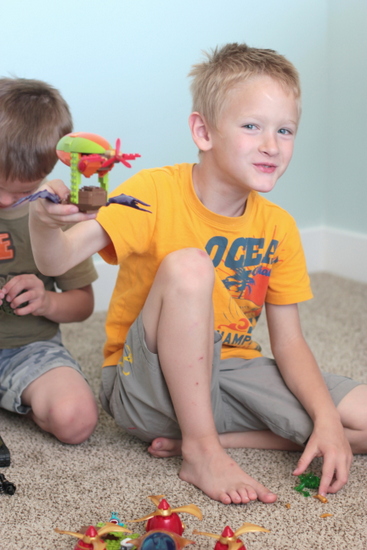 The colors are so bright and the textures are interesting – the purple wings on the Zeppelin rotate up and down and are made of a flexible rubber.
Each toy has several totally unique features different from anything I've seen in a building toy, and we love all this cool and different stuff!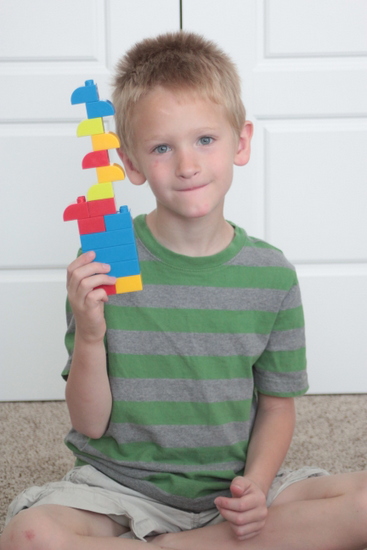 We tested out the ENDLESS BUILDING! Create 'N Play Junior set of medium sized blocks too. The basic sets are really a staple and get so much use in our house. They're so great for creativity and imaginative play, all three of my boys love to build their own creations with these blocks.
The medium size is PERFECT for ALL ages and this set comes with 180 primary colored pieces and a large, sturdy storage tub for easy clean up and organization.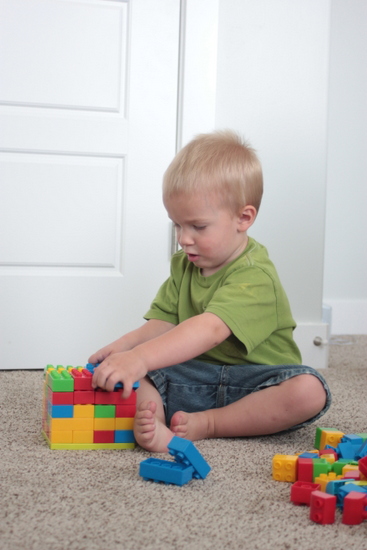 My not-yet-2-year-old loves this size – that little platform comes in the lid of this basic block set and it's his favorite thing to build a little tower on top of it.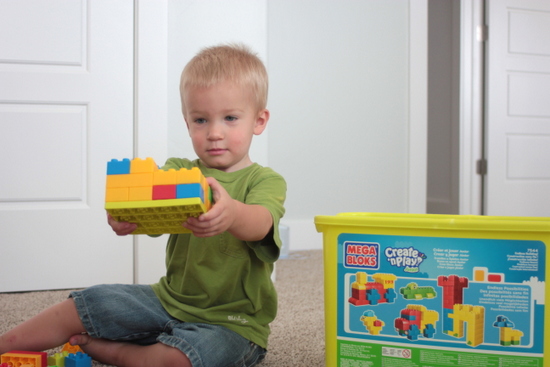 This time he only used the biggest block to build his little tower. I've never seen him be selective about which pieces he uses, so that was really interesting! Blocks are just the best toys!!
The FARM First Builders set of  large blocks is really great for younger kids. My Linus has been playing with big blocks like these since before he turned 1. They're chunky and easy for immature hands to manipulate and so bright and colorful!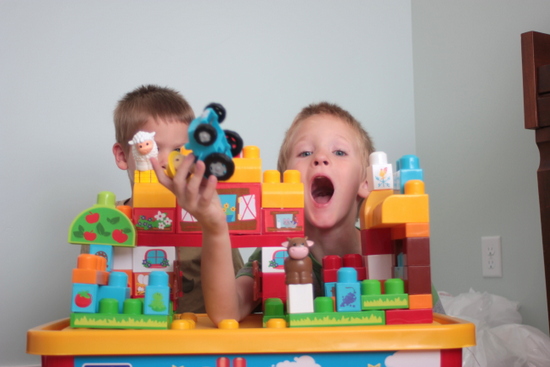 My older two play with the large blocks just as much as anything else, and they especially love the FARM set because it has a map! There's a little booklet that tells you how to make a farm using the lid of the container as the platform/base.
The set comes with some farm animals, a farmer, and a tractor. It also has two gate pieces and tons of stickers to give the blocks more character and color.
————————————
We have become true MegaBloks lovers and believers – they're less expensive than other brands but still high quality, colorful, and they come in an endless list of character/theme/color choices. Our family uses all three block sizes and play with these toys more than anything. They're totally worth investing in and keeping for years and years and years of creative, building fun!
{These products were provided to VanillaJoy.com for review purposes. Thanks to MegaBlocks for sponsoring today's review!!}