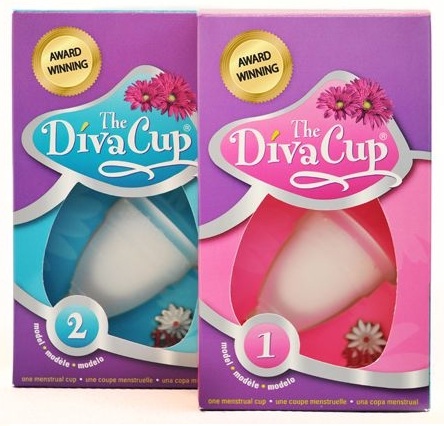 The older I get the more I hate having a period. It's just so inconvenient. I hate spending money on supplies and carrying them around with me every where I go, so I found a new way.
This is my new way, The DivaCup – a silicone reusable menstrual cup – and I love it.
I still don't look forward to menstruating, but I don't dread it anymore. I have one product I can use all week long, removing and rinsing as necessary.
It's comfortable, convenient, cost-effective, not any more icky or messy than disposable products, and I'll never go back.
For you skeptics. According to official FAQs, the DivaCup
 can be worn a maximum of 10-12 consecutive hours
is no more "icky" than pads or disposable tampons
inserts and removes easily and comfortably
allows you to track your flow accurately
prevents odor since it's worn inside the body
comes in two sizes (post and pre-childbirth)
is not a contraceptive device
is only available in natural, un-pigmented silicone for optimal health
is much more cost effective than disposable options at $10-$30
 I wish someone had told me about these years ago – I've wasted so much money and been caught unprepared too many times. Never again!
It's a new year, time for new and better methods. Make 2013 the year for switching over to The Diva Cup.
{Vanilla Joy received product to facilitate this review but was not paid.}