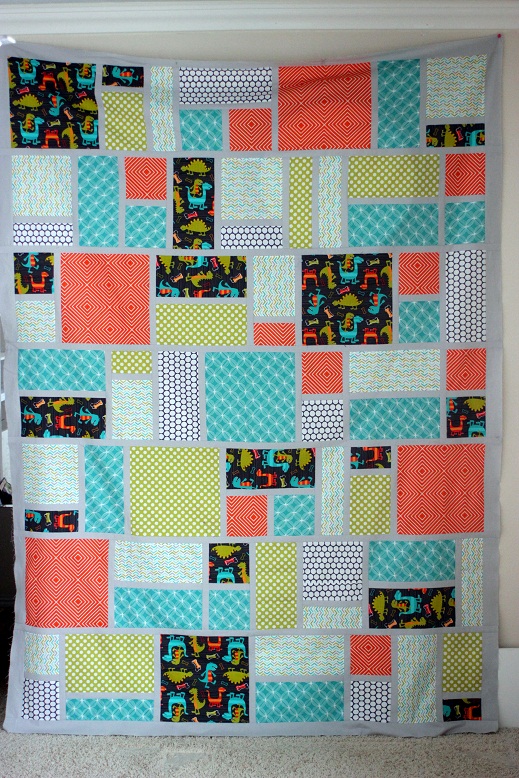 I took a nice long break from quilts, and this Jack's Blocks pattern was a fun one to get back into quilting with. My stash has grown in the meantime so…it's time.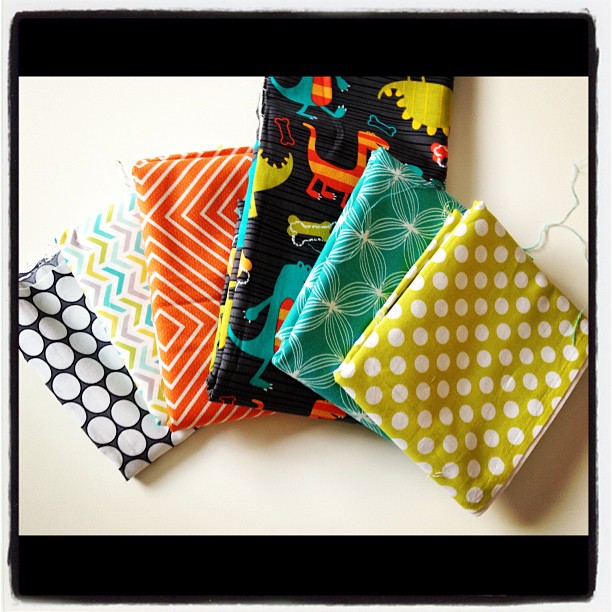 I had a handful of Michael Miller quilting cotton prints to use for this quilt – Dino Dudes, a few from the new Les Amis line (ripples and star pods), some polka dots, and the orange is Diamonds from Textured Basics.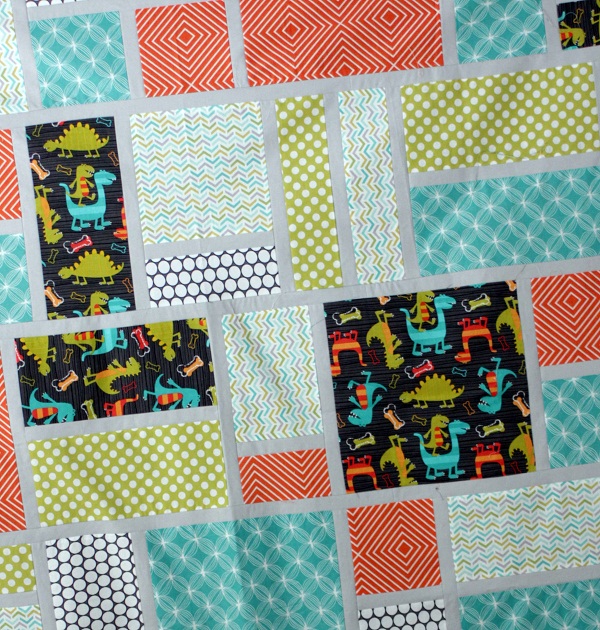 I wish I'd had a few more big prints to go with the Dino Dudes – I do love me a big print, and this pattern is PERFECT for those.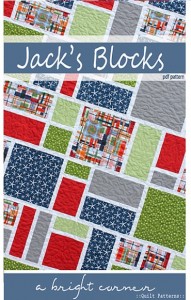 I really love the organized randomness of this pattern. I love how each print is several different sizes and how they are all arranged and what I love most is that Andy Knowlton, the creator of this pattern, thought it all out for me.
It is a full-color, five page pattern ready for downloading and printing, or using right from your computer or iPad. It includes detailed, easy-to-follow instructions for cutting, block construction, and quilt top assembly, including color diagrams.
The pattern is perfectly simple to  follow, the cutting and assembly directions are impossible to botch so the quilt is an easy success even for the newest beginner.
For this pattern and many others, visit aBright Corner Etsy shop. I will definitely be making this quilt again!