"Feeling gratitude and not expressing it is like wrapping a present and not giving it." –William Arthur Ward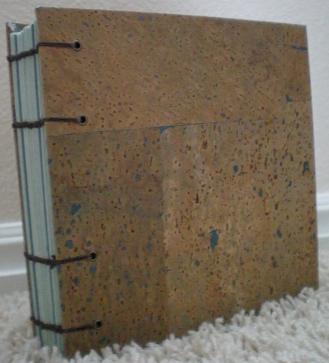 Each night for the last several months my husband and I have taken a few minutes before bed to write down something that we're grateful for or something that happened that day to let us know that God is aware of us and is influencing our lives (an especially appropriate activity during the Thanksgiving season). This exercise has really helped me to step back at the end of each day and focus on the positive things. I have so much to be grateful for, but sometimes during a crazy day I forget all those things and get a little grumpy and selfish.
We each write our thoughts in our Blessings Journal, a book that I made. I hope that someday we can use the things we've written to teach our children and to remember that happiness is a choice and we always have something to be grateful for!
Journaling is a great exercise. I encourage you to journal the events of your life and to also take time to specifically record those feelings of gratitude.