Old clothing can be used for more than just rags. Here are some things you can make from old jeans and t-shirts.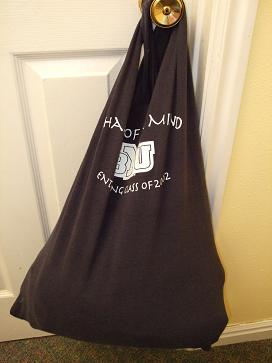 We have so many t-shirts that we don't wear, so I decided to make some grocery/tote bags out of them. They're not the most beautiful things in the world, but if I can put those old t-shirts to use I don't care how they look.
Cotton knit t-shirts are great to use because raw edges don't unravel so you don't have to worry about finishing the edges. And they make pretty large bags, so you can carry lots of stuff. The fabric is strong so you can carry heavy things without worrying about the bottom ripping out like a plastic bag would.
T-shirt bags are especially great to use as at the library, the grocery store, the pool, while traveling, ANYTHING!! Watch a quick video demonstration below or Click here to learn how to make your own fabric grocery/tote bags.
Jean Hot Pads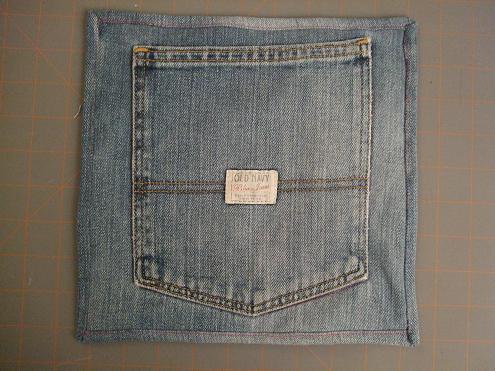 I'm guest posting on Make & Takes today, and my post teaches you how to make these cute and easy jean hot pads. Visit Make & Takes for the tutorial.
Jean Quiet Book Cover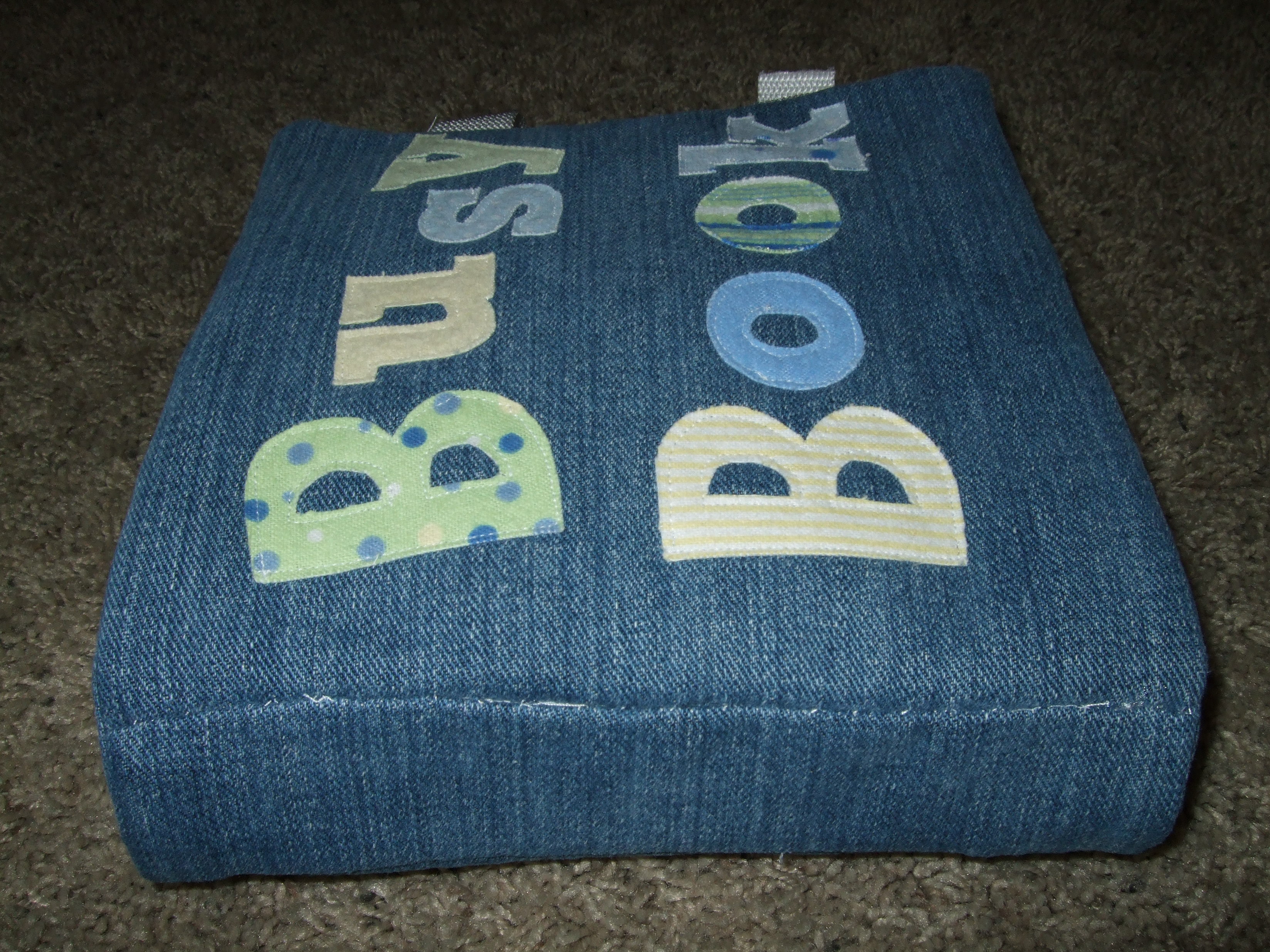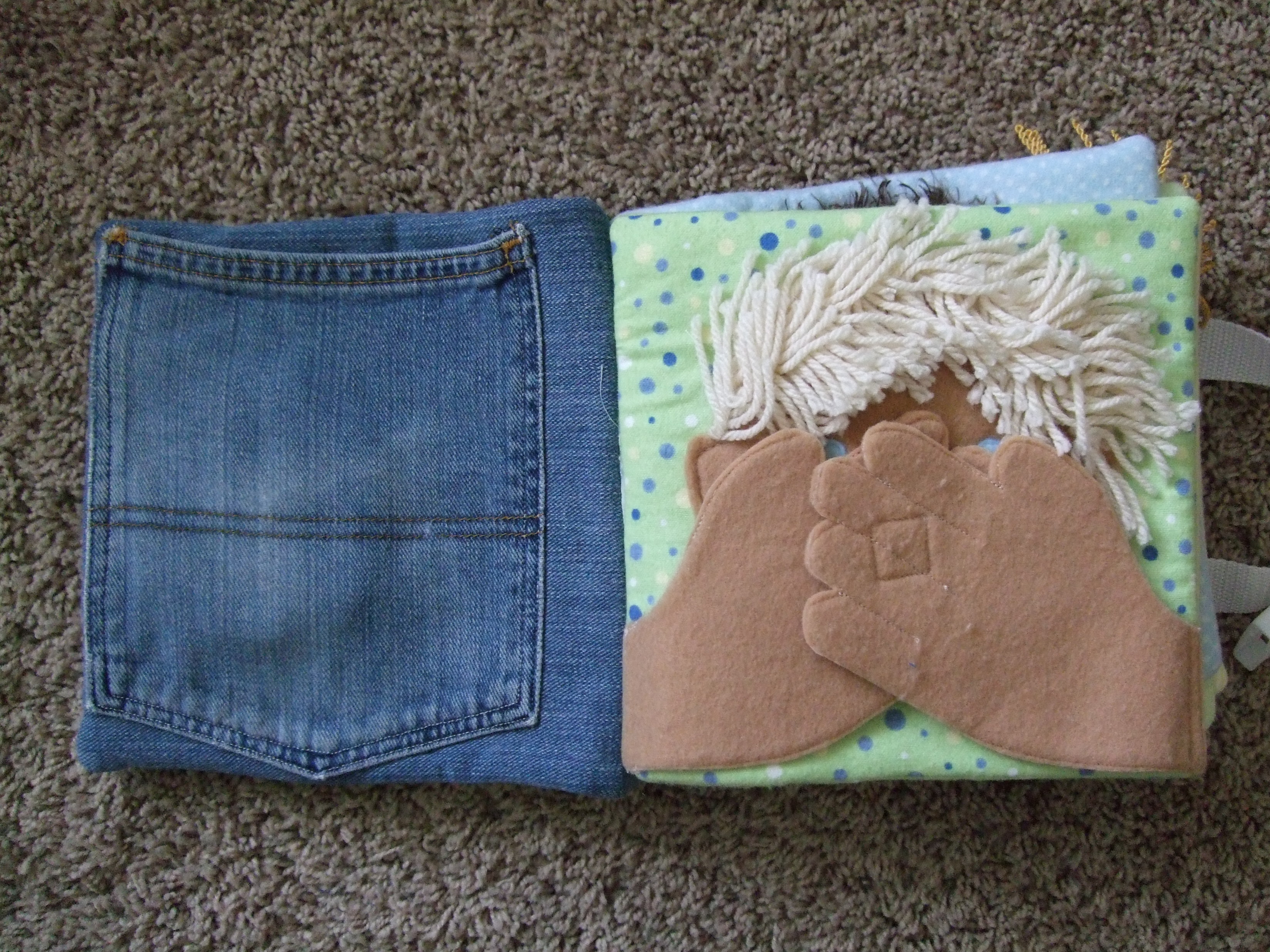 I made Joel a quiet book for church a few weeks ago and instead of using regular cotton for the cover I used jean scraps. I wanted the book to be heavier, and the jeans created just the result I wanted. I used the Simplicity pattern #3709 – I made some changes and did a few things differently, but overall it was a good pattern.
I also included a pocket on the inside cover for miscellaneous pieces. Sometimes putting things in the pocket is way more fun than the actual pages…
Jean Quilt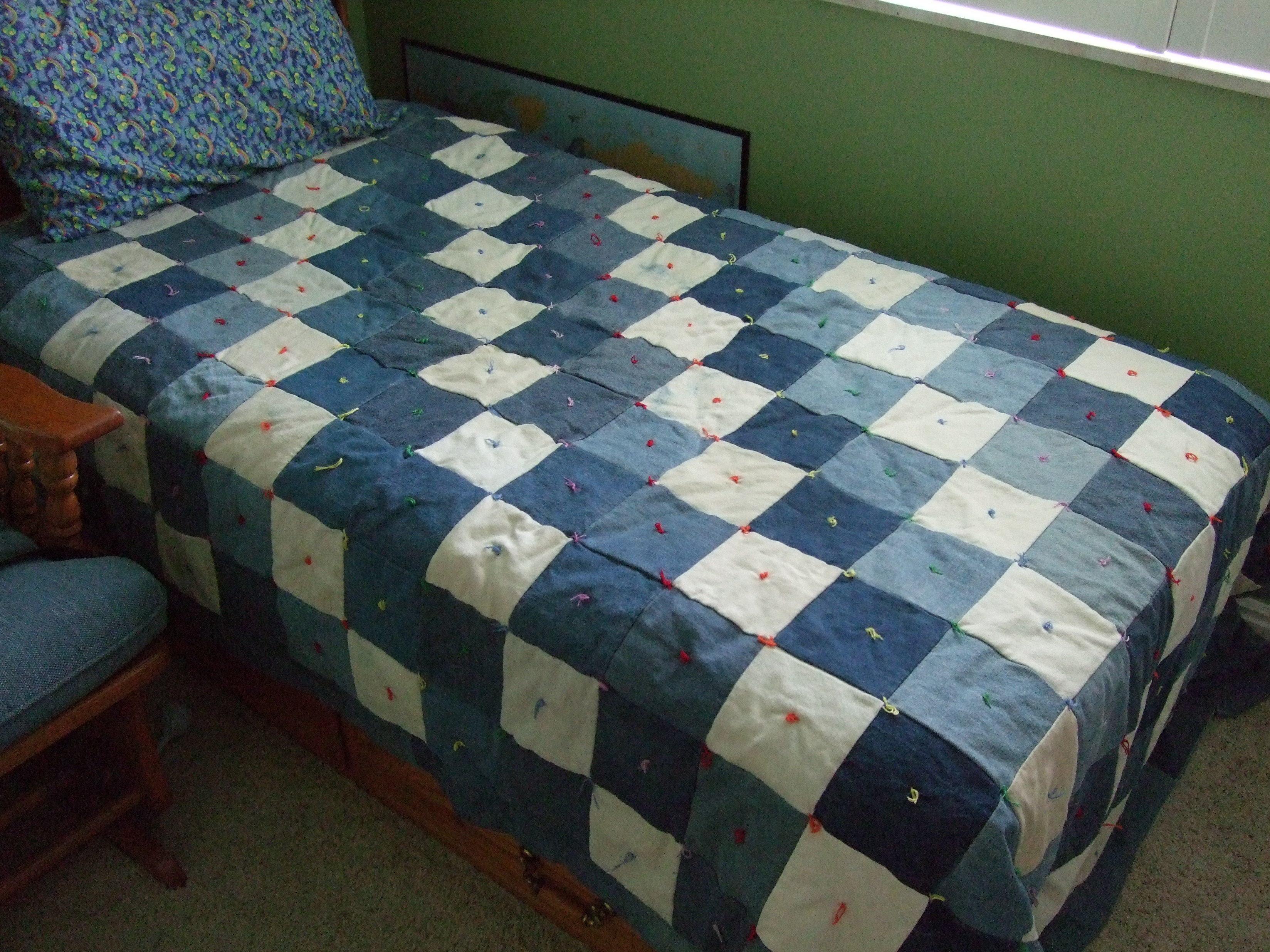 I made this quilt in high school for my Young Women's project at church. The white squares used to be blue – I bleached them so I could have rows of white, dark blue, and light blue. I love this quilt because it's heavy and warm, and it's the first quilt I ever made. Jeans are perfect for making quilts, especially quilts for camping or for keeping in the car for emergencies.
You could also make wallets, tote bags, and toys out of old jeans. The possibilities for reusing old clothing are endless. Instead of throwing things out, try to reuse them!