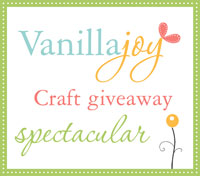 (Do you like my little giveaway button right there? And my header? I love them both and if you like them and want to talk to my friend Jeri who designed them for me, you can visit her site. She is a photographer and graphic designer so she can do baby or wedding announcements, blog headers, family pictures and MORE. She's very good at what she does, so check out her stuff. She'll actually be giving away a package of her announcements in a few weeks, so you won't want to miss that. Anyway, back to business…)
_____________________
Are you ready for day 2? Remember you can still enter to win Monday's giveaway (the Cricut), and don't forget to earn those additional entries by blogging about the contest, linking to Vanilla Joy, and more (click here to learn how to increase your chances of winning, and click here to see the giveaway schedule for the rest of the week.)
Today's giveaway loot is $130 of scrapbooking supplies and tools by EK Success AND a portable ribbon dispenser by Creative Options. What a generous bunch of people they are! This prize package is sure to help jump start your creativity and get you scrappin'.
Here's what one lucky person will win.
1. Cutter Bee's Curvey Cutter Rounded Square Template Set with the Curvey Cutter Cutting Tool.
You can crop photos and paper with 1/8″ mats into rounded squares in seconds. This template creates 22 shapes ranging from 2 1/4″ to 7 1/2″, and you can cut outside the track for additional sizes. And the Curvy Cutter cutting tool has an ergonomic handle that swivels for one step cutting and a two-sided blade that cuts in both directions.
I love the rounded square look!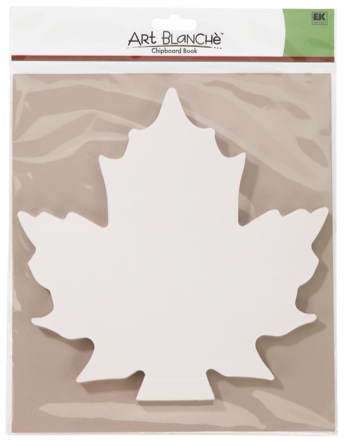 2. Art Blanche Maple Leaf Chipboard Book
This themed customizable book gives you a blank canvas with the flexibility to paint, ink, chalk, stamp, distress, decoupage, or cover with paper. This little book would be great for a "Back to School," Thanksgiving, or Fall theme. It's approximately 8″.
3. Paper Shapers 3D Card Punch – Present
This punch will make it easy for you to make a homemade pop-up card! The punched out shape is approximately 1″.
4. Princess Twist 12×12 Page Kit
This Disney Princess page kit is perfect for a mom looking for one packaged crafting source. It includes both paper and coordinating embellishments with the Disney Princess theme. This Scrapbook Page Kit Includes:
6 sheets of assorted pattern treated paper
1 sheet of glitter alphabets
1 sheet of dimensional stickers
1 sheet of glitter icons
1 page of decorative borders
1 page of decorative elements (frames, word-fetti, journaling, cards and more)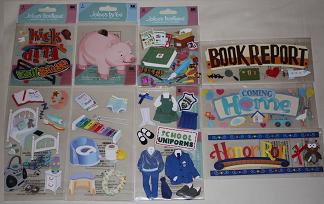 5. Jolee's Boutique dimensional stickers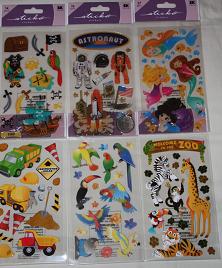 6. Sticko Stickers flat stickers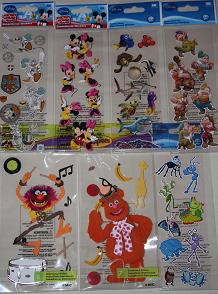 7. Disney and Muppets stickers.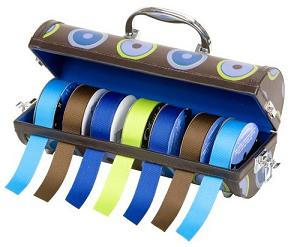 8. Portable Ribbon Dispenser by Creative Options. This product is great because you can store your ribbon for use at home and conveniently and easily take it when you craft elsewhere. Ribbon is one of the most frustrating craft supplies to store because it comes unraveled and makes a complete mess. This ribbon dispenser keeps your ribbon stored, organized, and accessible at the same time.
WOW! Some lucky person is going to win all of this stuff worth $155 – be sure to earn extra entries to increase the chances of that person being you. Thanks so much to EK Success and Creative Options for this phenomenal prize package.
___________________________________________________________
Blog Giveaway Guidelines:
To enter this contest, leave a comment on this post between now and midnight PST on Friday, August 29th. You can earn additional entries for this contest. To learn how, click here.
One comment per person, and you must include your name.
This giveaway is only open to residents of the continental United States…sorry.
The winner will be randomly picked and announced in a new post on Saturday morning.
If you have a product you would like Vanilla Joy to review and give away, email me at kelsey [at] vanillajoy [dot] com. Thanks!