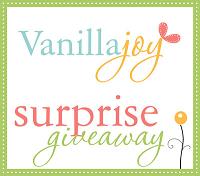 Surprise!!! A random giveaway!!! I thought some midweek giveaway goodness would put a smile on your face, so here you are.
Last week I tried out some Yoplait Kids Yogurt Cups. The nutrition value of regular adult yogurt is a little irksome to me because adult yogurt only comes in low or non fat. And my little person needs all that fat and protein and all those calories to help him grow to be the tall, strapping young man that I have in mind.
A while ago a friend recommended a special type of yogurt especially for kids, I don't remember exactly what it was, but she said I could get it at health food stores. Well, I don't go to the health food store all that often (perhaps this will be next year's resolution…) so I was much more interested when I found out about the Yoplait kind, which you can get at any grocery store.
The cup is half as big as an adult size (4 oz – perfect for kids) and has twice as much fat and more calories. It's thick and creamy and packed full of all the good stuff kids need. It has 16 mg of Omega-3 fats per serving and 25% less sugar, both very important attributes. I have to continually tell my husband, "Do not eat that. Yoplait is for Joel, not for you!"
I usually buy the cheapest option out there, but I have been converted to the Yoplait Kids brand – I didn't think this would happen because I am really committed to the lowest prices I can find. But if I can buy half as much yogurt with twice the nutritional value for less than 2 cups of adult yogurt, that's a good deal. Did you follow that complicated insight into my crazy frugal brain?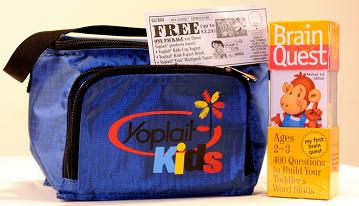 Not only will today's winner receive a few Yoplait Kids product vouchers, with which you can buy yogurt drinks or yogurt cups, you will also get a fancy little Yoplait insulated lunch box and a Brain Quest game for toddlers.
If you haven't tried out Yoplait Kids yogurt, this is your chance! You can also get a $1.50 off coupon on the Yoplait Kids website, which means you can buy a package of 6 cups for around $1 – try it out and let me know what you think.
To enter this giveaway, leave a comment on this post before Friday at midnight. The winner will be announced in a new post Monday morning. Good luck, and THANKS YOPLAIT!!!